AXIS-Y's Special Biome Blend
Probiotics in skincare is something that has been increasing in popularity recently. Probiotics are known to be beneficial to our health in a number of different ways. They help improve digestion by improving gut health when ingested through drinks such as yoghurt or foods such as kimchi. In the same way, probiotics can be added to skincare products to help the bacteria living on the surface of your skin thrive in a healthy environment. Helping the "good bacteria" which live on our skin helps to improve skin health and strengthen and maintain our crucial skin barrier. A weakened skin barrier can lead to skin issues such as redness, inflammation, irritation, or acne.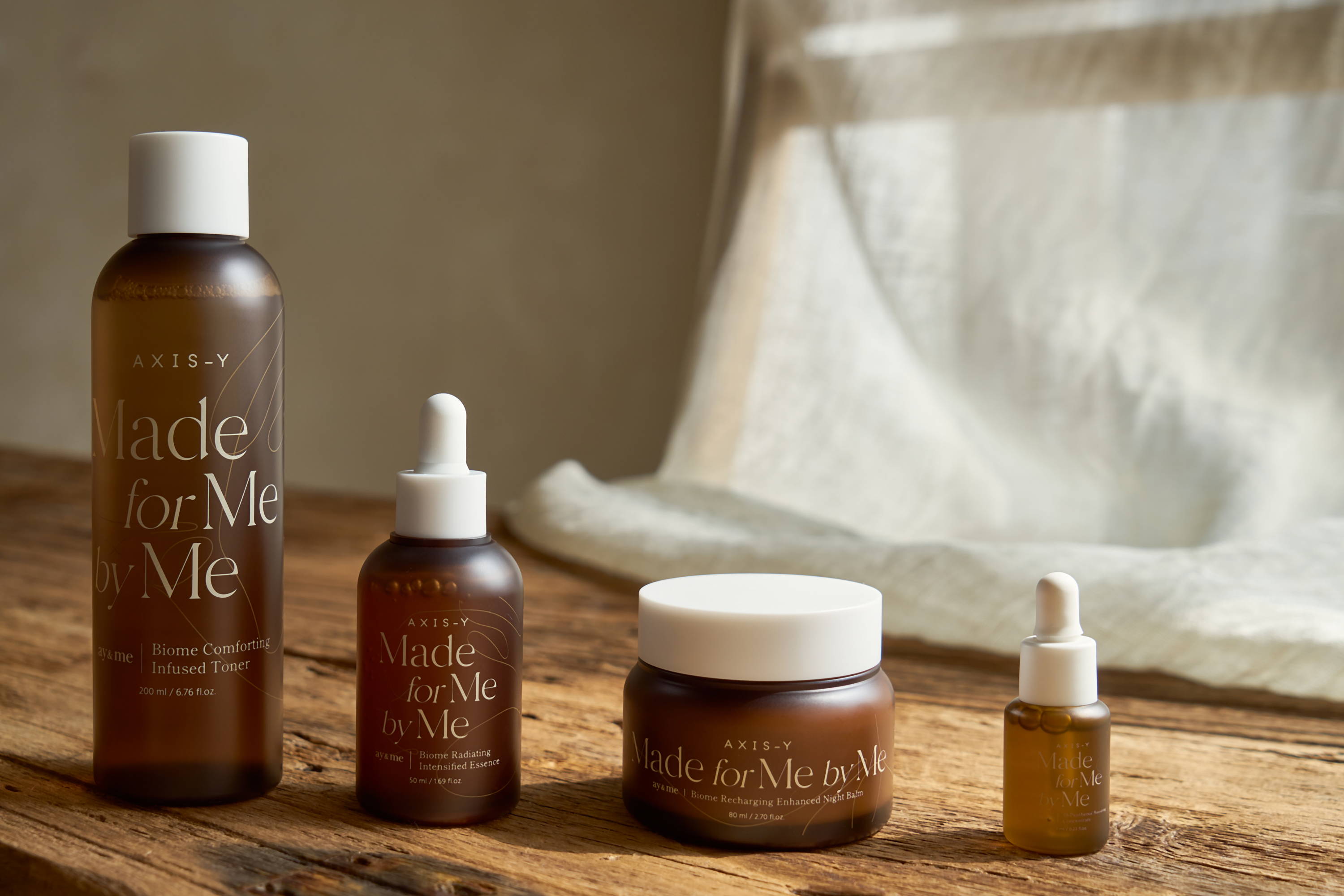 To help us and our community achieve our best, healthiest skin, we developed the new products in our ay&me line with our skin barrier in mind. We wanted the products to work together with our skin - rather than against it - to improve our skin barrier health and promote nourished skin which is glowing with radiance. This is how we began with developing our unique Special Biome Blend.
Our Special Biome Blend is actually a blend of 5 different probiotics and prebiotics:
| | |
| --- | --- |
| Name | Benefit |
| | A go-to ingredient for improving the skin's natural biome, this probiotic increases Vitamin C to help to heal blemishes and brighten the skin's complexion. |
| Lactococcus Ferment Lysate | Another key probiotic beneficial to our body, it helps to remove waste from the skin to smooth skin complexion and skin tone, while also providing moisture to give vitality to the skin. |
| Saccharomyces Ferment Filtrate | Features mineral ingredients that provide nutrients to the skin and nucleic acid ingredients to help revitalize skin cells, giving the skin renewed radiance and helping to maintain moisture. |
| | Helps to remove waste from the skin and improve skin tone and complexion. |
| | A representative probiotic known to be beneficial to the body by increasing the absorption of vitamins, helping to remove dead skin cells and improving skin complexion and skin tone. |
The combination of these 5 probiotics and prebiotics work to nourish the skin, giving it a natural glow. It also works to brighten the skin by removing waste and providing nutrients to the skin. In order to achieve truly effective probiotic skincare we wanted to incorporate all of these probiotics and prebiotics at an optimal level to be most beneficial to the skin's health.
On top of the Special Biome Blend that is featured in each product there are also additional key ingredients such as Mugwort, Adenosine, and Centella Asiatica, which help to soothe and calm the skin (Mugwort and Centella Asiatica) or improve the appearance of wrinkles (Adenosine).
With this unique combination of ingredients, we created a gentle, nourishing, and skin loving line, along with the help of our beloved community members.