We are
Community focused
At AXIS-Y we are immensely proud of the community we have built. We are inclusive and free-spirited, simple but packed with personality. We are a community that brings value and positivity to individuals. We always listen and take feedback into consideration, because our community is what completes us.
At AXIS-Y, beauty is not about following a certain standard, beauty is your ultimate values, your uniqueness, your passion and your story.
Self-care encouraged
Being community focused, we are always reading everyone's responses and we are so moved by your experiences and journey of self-discovery and being more confident in your pursuit of your dreams. That's what we are all about.
Learning about ourselves, caring for ourselves, and loving ourselves through all the ups and downs; it's not easy, but it's worth it, because you deserve it. You deserve to walk with your head up high wherever your heart desires. And it starts with taking care of yourself, both inside and out.
Skincare can be difficult. Skin types, climates, ingredients, diet and lifestyle all play a role. There's a lot to learn about yourself and how to care for your skin. But you're not alone. We're here to help.
Climate inspired
Our skin experiences an ever-growing complex environment influenced by growing pollution, stressors, and climate change.
In addition, with the rise of traveling, more people have realized the unique skin concerns arising by their climate and the need for more personalized skincare. As the first creators of climate- inspired skincare, we seek to deliver this higher level of personalized care for our global community.
Our values
Natural, skin-loving ingredients
At AXIS-Y we care about your skin. Our vision has always been to develop products that are effective and made with natural formulas that have proven results.
We are committed to using the safest and most natural ingredients to provide our community with effective, high-quality products.
We always take into consideration which ingredients can be harmful to your skin and the environment, and keep them out of our skincare. That's why our products are free of ingredients like parabens, artificial fragrances, and mineral oils. Below is a list of ingredients determined by K-Beauty standards to be avoided.
Artificial fragrance
Artificial Pigment
Micro-Beads
Talc
Parabens
Ethanol
Mineral oil
Silicones*
Hydroquinone
Petroleum
Formaldehyde
SLS : Sodium Lauryl Sulfate
SLES : Sodium Lauryl Sulfate
Benzo phenone-3
BHT (Butylated hydroxyanisole)
Thymol
Triethanolamine
Phenoxyethanol
Imidazolidnyl urea
o-Cymen-5-ol
Hormones

*Cyclomethicone(D4,D5), Cyclotetrasiloxane(D4),Cyclopentasiloxane(D5),Cycloheptasiloxane(D7)
Safety
At AXIS-Y we value the safety of our community and ensure our products meet the highest safety standards. Each of our products undergoes a multiple stage trial process throughout formulation and a certified dermatological test before release by the Korea Dermatology Research Institute (KDRI).
A commitment against animal testing and vegan certification
We never have and never will test on animals at any stage of our formulation process. We share this value with everyone who fights for a better future for animals and the planet.
Most of our products are certified vegan by the Korean Vegan Association. Our ultimate goal is to acquire vegan certification for all products. Click here to view our certification.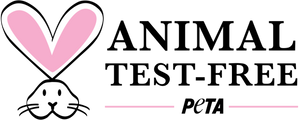 Halal Certification
It is important to us that we can reassure our customers that our products are Halal and safe to use for Muslims. Halal products are made from natural plant-based ingredients, are free from animal by-products, alcohol, and parabens, and are cruelty-free.
ay&me line
Our 6+1+1 line has been developed with our original formulation, featuring 6 nutrient-rich ingredients, 1 functional ingredient, and 1 skincare technology. Gentle yet effective, this line helps to target skin issues we are all familiar with.

Our global co-development project began with one unified goal to bring together individuals of different experiences and backgrounds to express our shared love for skincare and being our best selves. . Over a period of two years, we worked on creating the best line for you and your skin. It started with an open survey with over 1,000 influencers from 68 different countries regarding their skin types, skin concerns, preferred ingredients, preferred packaging, and more. From there, we coordinated with a select group of community members and experts to find-tune our formulas to ensure the perfect fit.
Our skin is affected not only by external factors such as UV rays and pollution, but also by internal factors such as drastic differences in temperature outdoors and indoors, and blue light from cell phones and computers, which can weaken our skin barrier function when exposed to our skin for extended periods of time by damaging the skin cells.
Our skin now deserves a rest. It works hard day and night to protect us from external aggressors, and this is where our "comfort and skin-recharge" concept comes in. Biome Skincare works to improve skin barrier function, maintain skin balance, and prevent signs of ageing by promoting skin regeneration. If your skin is sensitive to small changes in your environment, start with Biome Skincare to help your skin health.
6+1+1 line
6 Nutrient-Rich, Natural Ingredients
We carefully select plant extracts that are healthy and deliver benefits for skin according to the type of climate
1 Functional, Goal-Oriented Agent
We use one functional ingredient to solve the targeted skin problem safely and effectively
1 Quality-Producing Skincare Technology
We incorporate expertise in manufacturing to quality deliver ingredients and results