Made
for Me
by Me
Over 1000 collaborators
from 68 countries
Different Skin Type. Different Experiences. Different Weather.
Skin care made for me by me
A line made for and by the community
At AXIS-Y, we have always been focused on developing and adjusting our products based on feedback from our dear community members. We wanted to take this a step further, however, and launch an entire line created by our community. For the past 2 years, we have been working on developing a special line while listening to the feedback of our community by conducting surveys, polls, and sending out samples to our participants. Finally, we are proud to say that we have officially launched our new line: ay&me. 
We started with an open survey where we asked questions about our community's skin types, skin concerns, favorite and least favorite ingredients, ideal packaging, and more! From those results, we got started on formulating the products we thought would match perfectly.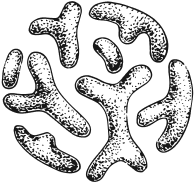 Special
Biome Blend
The Special Biome Blend is a unique formulation created by AXIS-Y.

It is a blend of 5 different probiotics combined at the optimal ratios for benefits such as improving complexion and skin health.

It is developed for the best combination for optimal effectiveness considering the characteristics of the product and the stability of the formulation. Therefore, the composition of 'Special Biome Blend' ingredients may be different depending on the product.
Main ingredients may vary per product.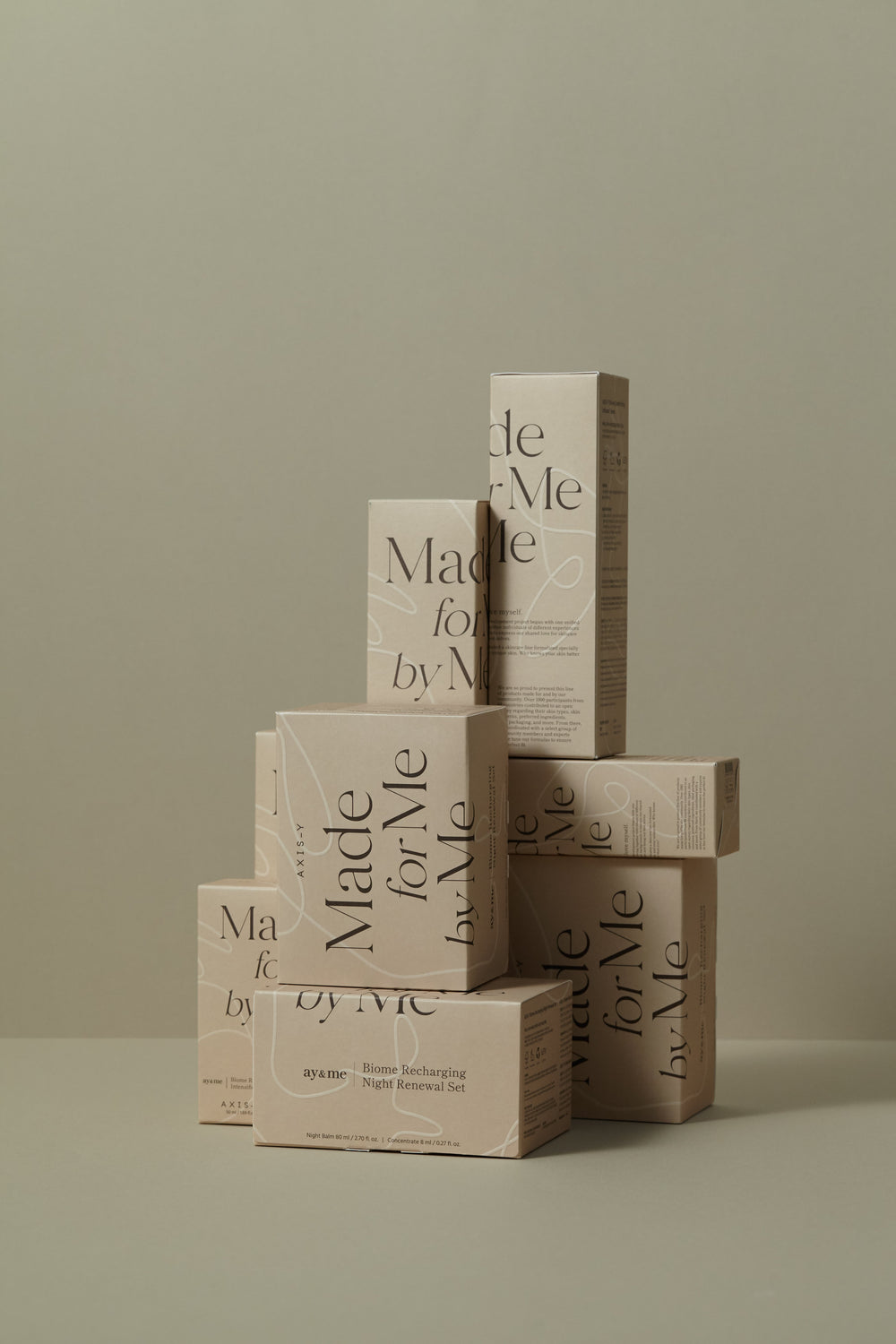 Cruelty-Free

(Animal friendly)

Recyclable

30% PCR Pet

FSC Paper
Our influencers
Ben Neiley

USA

Ben is one of the top skincare content creators on TikTok, and is passionate about helping his viewers find products that truly work. He has worked in the beauty industry for four years, working in editorial, marketing, and now content creation. He has a passion for great ingredients that are effective yet still gentle on the skin, and can't wait to help create amazing formulas with AXIS-Y.

New Skin Resolution Gel Mask

Mehdi the Jipdori

France

Mehdi is a lifestyle vlogger based in Seoul. Fashion, food, travel are all things you can enjoy through his videos but skincare is where he shines and he's tested it all. His own experience, his knowledge acquired through hosting multiple skincare shows mixed with his honesty and dedication to his community made him the perfect fit for taking AXIS-Y's formulas to the next level.

Dark Spot Correcting Glow Serum

Claudia Christin

Indonesia

Claudia has a PhD in Dermatology (SNU). She is passionate about writing, skincare and everything related to beauty which inspired her to start a platform where she can reach people from all around the world. She is experienced in skincare formulation R&D and believes good skincare should not only be backed up by data and science, but also add extra joy (and fun) in someone's life.

Mugwort Pore Clarifying Wash Off Pack
Our community contributors
South Africa

Catch your dreams before they slip away ✨

Indonesia

Always be yourself no matter what they say and never be anyone else even if they look better than you

Chile

Sunscreen and passport, and ready to go

USA

All grown ups were once children, but very few of them remember it

USA

"Go confidently in the direction of your dreams! Live the life you've imagined."

Germany

Girl, do it for you. Trust the timing of your life.

South Africa

You will be amazed by what you attract after you start believing in what you deserve.

Indonesia

Be yourself, because to look beautiful is not to satisfy the views of others, but to love yourself more

Philippines

"You are allowed to be both a masterpiece and a work in progress, simultaneously. ✌️"

Indonesia

"Good skin for better life"

Indonesia

You don't need a perfect skin to be beautiful

Canada

Essences are the heart of skincare, layering is caring.

Indonesia

Beauty begins the moment you decide to be YOURSELF

Indonesia

"Adhere to that which is beneficial for you. Keep asking Almighty for help and do not feel helpless."

Philippines

Love and kindness are never wasted

Germany

We are all mad here

Indonesia

Know your worth, never settle for less

USA

A positive outlook leads to a positive life. And everything is better with a cup of tea. :)

Singapore

Hidden beneath the clouds lies a rainbow bright as sunshine! 🌈

Malaysia

No rain, no flowers. Enjoy the little things in life.

Germany

When things are too hard to handle, retreat & count your blessings instead :)

USA

Be picky with your time, friends, and skincare

United Kingdom

Be your authentic self, share your real skin and never compare yourself to others!

USA

"Feel natural, be natural. Discover the beauty within."

Romania

"Those who follow the line usually get lost in it" - Rick Watson

Belgium

You don't owe anyone anything.

United Kingdom

A negative mind will never give you a positive life

United States

Life is what happens while you're busy making other plans.

Malaysia

"Beauty is a deeply personal journey that manifests itself on the inside and outside."

South Africa

Anything is possible, keep moving forward

South Africa

Life is just like skincare, you need to be patient and consistent.

Malaysia

Be Yourself ❤️

Pakistan

Be Kind and Grateful and keep on working hard.

South Africa

You will be amazed by what you attract after you start believing in what you deserve.

United Kingdom

Be royal in your own style, walk your own runway

USA

Trust the process. Live life to the fullest!

Canada

The right decisions are always the hardest to make. But they must be made in order to live the life you deserve.
ay&me Timeline