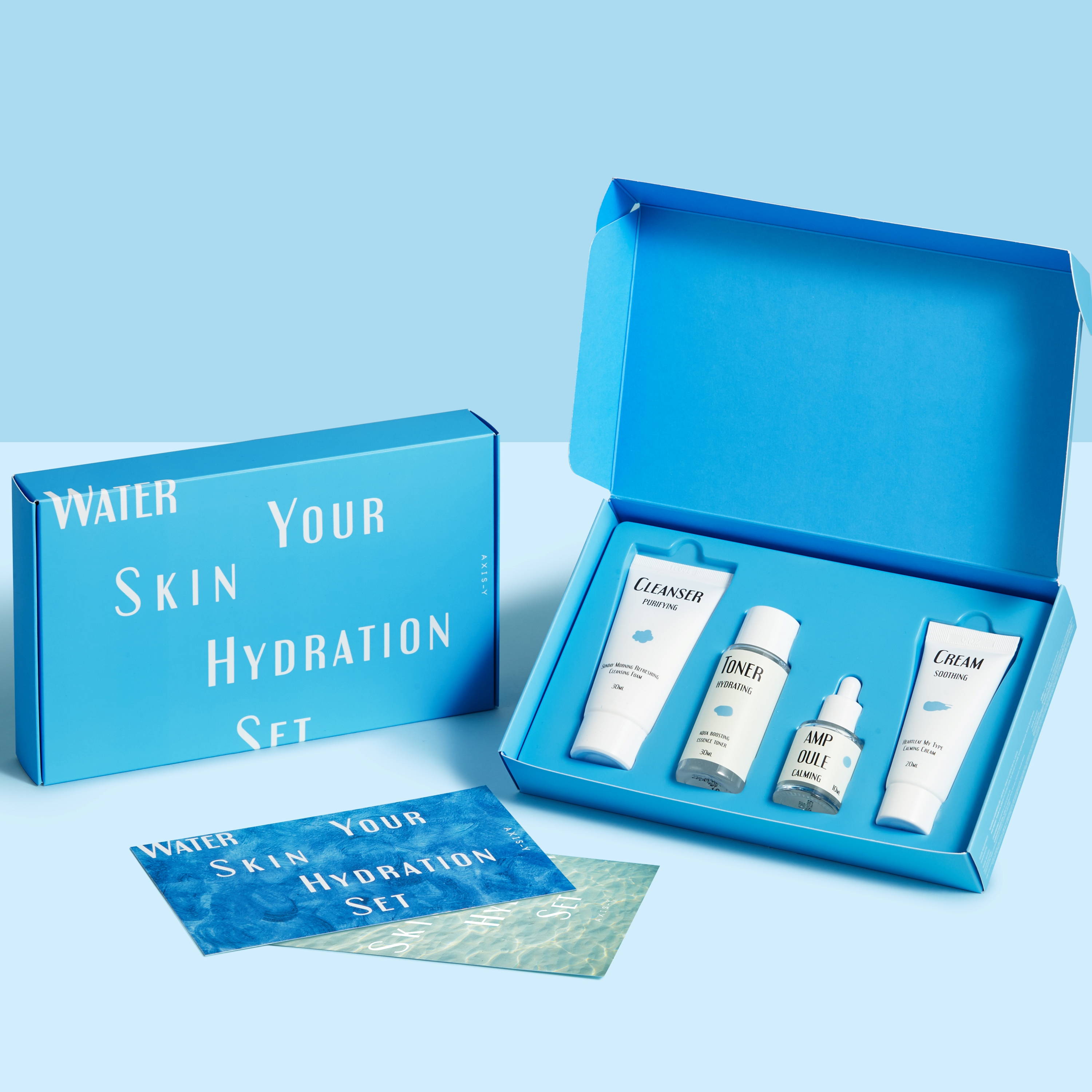 Remember to Water Your Skin
At AXIS-Y we've noticed a common element among our customers' experiences: that is that no matter what their skin type, everyone experiences dehydrated skin. And yes, even oily skin types can be dehydrated! With our core values being around community and self care, we wanted to provide our community with an easy-to-follow and also easy-to-carry skincare routine that covers all the essential steps to keep your skin healthy and glowing.
Bringing together four of our most hydrating products, the Water Your Skin Ultra Hydration Set includes products that all have key hydrating and moisturizing ingredients. Aquaxyl, 10-Hyaluronic Acid and soothing Heartleaf extract come together to give your skin that boost of happiness.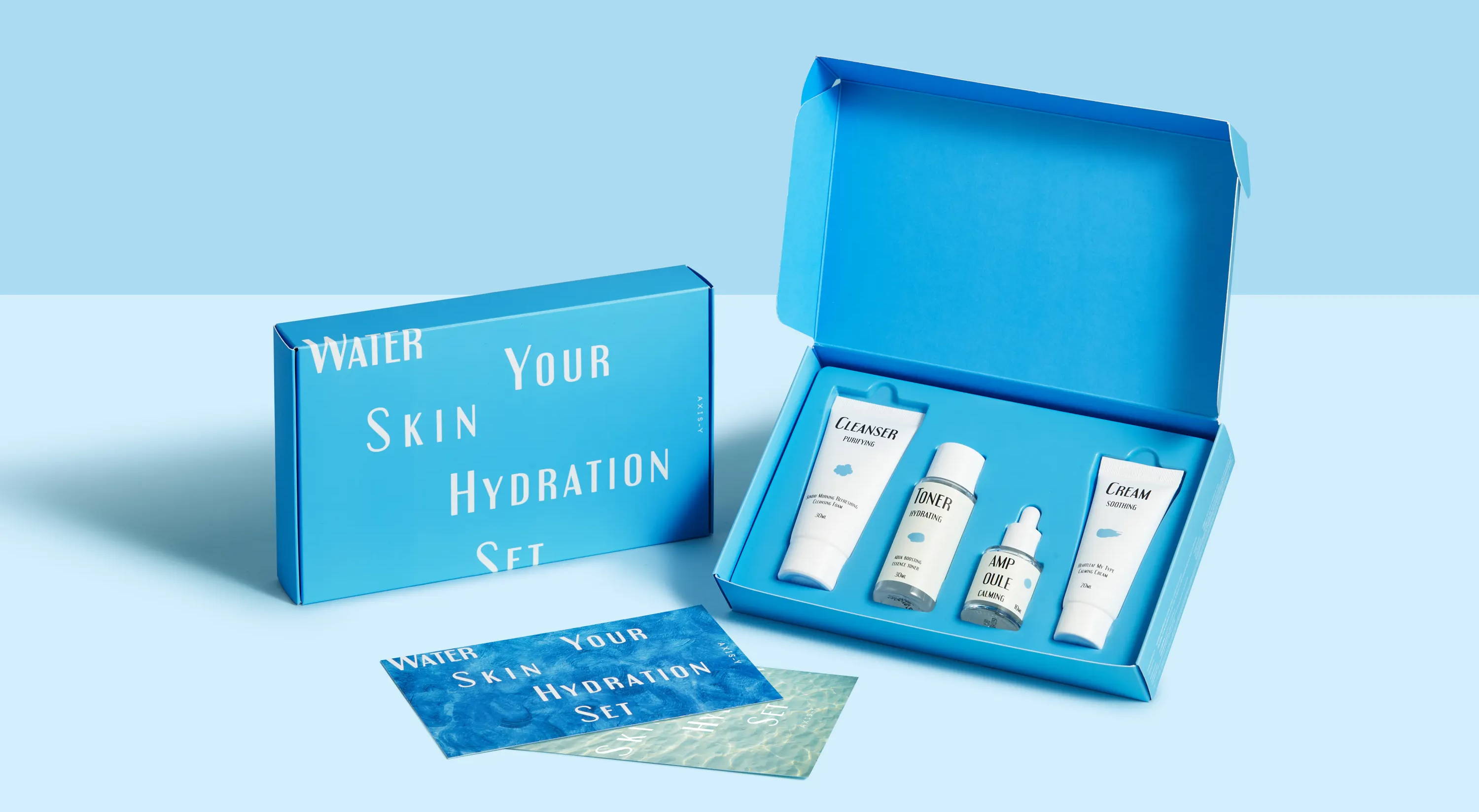 The perfect opportunity to trial a full routine of popular AXIS-Y products, this set can be used on its own or alongside other products.
We wanted to give everyone a chance to sample our full tried and tested hydration routine consisting of our Water Your Skin Line products.
During these unprecedented times where many of us have been forced to make changes to our daily lives, in addition to everyday environmental stressors, we wanted to bring back a sense of routine back into our lives.
Boost your mood with a boost of hydration!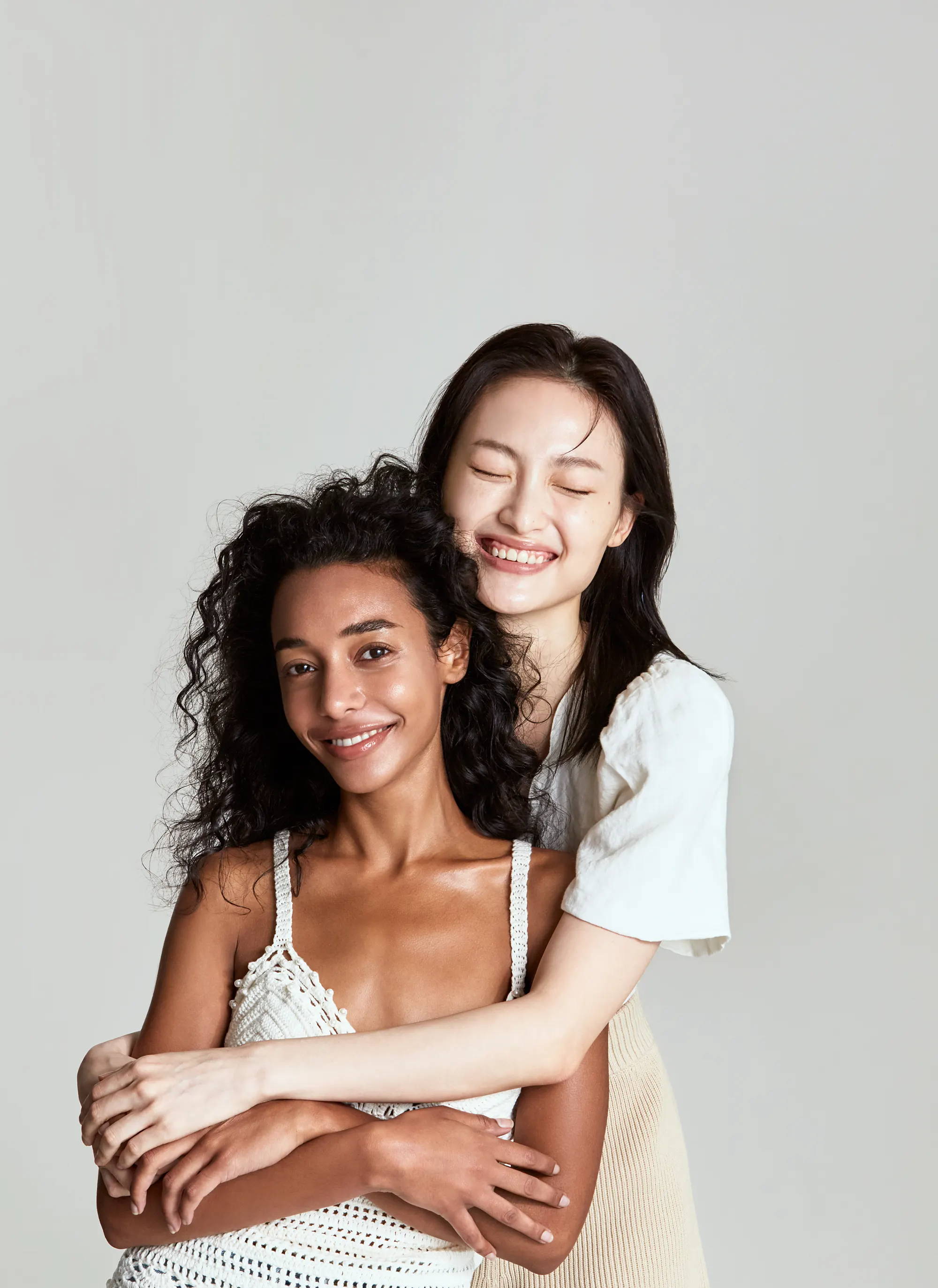 1. Sunday Morning Refreshing Cleansing Foam
Our Sunday Morning Refreshing Cleansing Foam is deeply hydrating, and doesn't strip the skin like many cleansers out there. With the core ingredient birch sap and effective technology aquaxyl, this product has been developed for maximum hydration. Our new formula actually features double the amount of birch sap from our previous formula. Birch sap is full of amino acids and antioxidants, and strengthens the skin's barrier while moisturizing the skin, helping the skin maintain its oil to moisture balance. Not to mention it is formulated at a pH of 5.5, the skin's natural pH, to keep your skin as happy as possible.
2. Aqua Boosting Essence Toner
Next up is our moisturizing toner. Toner works to rebalance the skin, sweeping away impurities while priming your skin for the following skincare steps. We wanted to take this a step further with our toner and develop our Aqua Boosting Essence Toner to include hydrating ingredients as well, which inspired us to include 10-Hyaluronic Acid as the core ingredient for this product. Hyaluronic Acid is a humectant, meaning it retains moisture and has a hydrating effect. Having 10 different molecular weights of hyaluronic acid allows it to absorb deeper and more efficiently throughout the layers of the skin.
3. Advanced Aqua Boosting Ampoule
After toner your skin is ready to fully absorb nourishing ingredients and hydration, so we followed our Aqua Boosting Essence Toner with our Advanced Aqua Boosting Ampoule. Our ampoule, just like our toner, features 10-Hyaluronic Acid to allow for maximum hydration with this routine. It also features skin healing ingredients such as centella asiatica and madecassoside, which contribute to the skin's healing process and protect the skin's barrier.
4. Heartleaf My Type Calming Cream
Last but certainly not least is our Heartleaf My Type Calming Cream. This lightweight gel-type cream is the perfect finishing touch to our ultra-hydrating skincare routine. With the core ingredient heartleaf, which is rich in antioxidants and anti-inflammatory properties, this cream was developed to provide maximum healing and moisturizing benefits. Like our ampoule, the cream also includes centella asiatica for its healing features and also includes sorghum, which contributes to new skin development and brighter skin overall and sage, to soothe the skin and control sebum levels.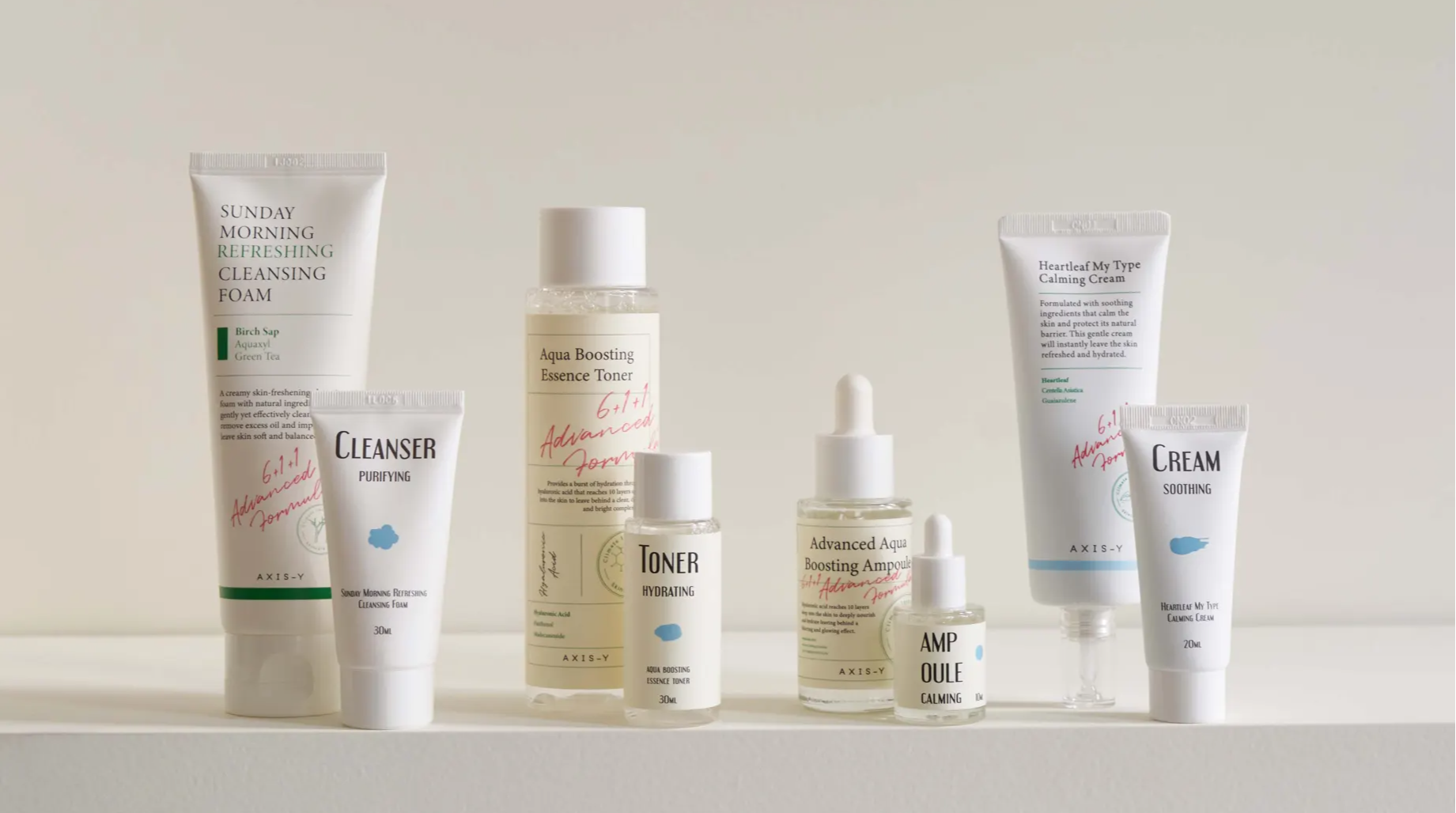 With this simple yet effective routine, all of the crucial skincare steps are covered and your skin receives maximum hydration. From cleanser to moisturizer, every step in the Water Your Skin Ultra Hydration Set has its purpose.
Starting with cleanser of course, which is used to cleanse your face of any impurities, pollutants, or makeup residue. It is important to cleanse every day to avoid clogged pores and to keep your skin fresh and clean.
Then once your face has been thoroughly cleansed, you want to use toner, to hydrate and prime the skin for the following steps. Toner helps your skin to soak up any essences or moisturizers you use.
Using the ampoule right after toner means your skin will be primed and ready to absorb all the hydrating and nourishing ingredients in the ampoule.
Then lastly for the final touch you'll need to lock in the moisture with an effective moisturizer. Think of it as both a layer of hydration and as a layer of protection.
---
With our new set, every step of the way you are treating your skin with effective hydrating ingredients. So whether you are already part of the AXIS-Y family or a newcomer looking to try out our go-to routine, our Water Your Skin Ultra Hydration Set has got you covered!