Always follow your heartleaf
Moisturizer is such a crucial step in any skincare regime, even in the most simple skincare routine. Facial moisturizer not only hydrates and moisturizes the skin (as the name may suggest) but it also creates a barrier between your delicate skin and the potential pollutants in your surrounding climate. Finding the best face moisturizer for your skin when there are so many different options can be a challenge, particularly when you have specific skin issues or irritations.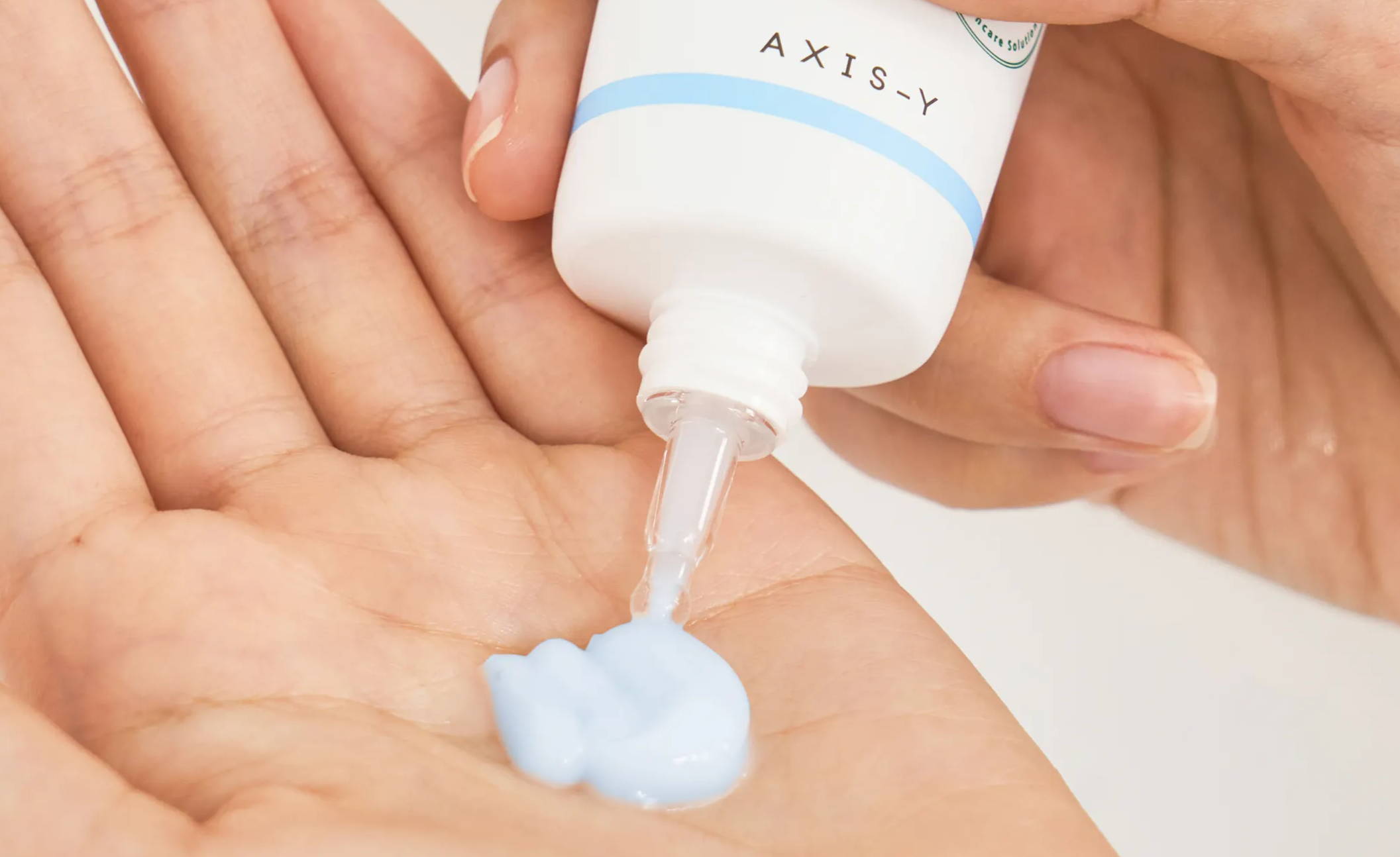 With so many different types of moisturizers out there on the market, how should you know which moisturizer is best for your skin type? One option is to go for the classic trial and error method, testing out different moisturizers until you find your perfect match. But this can of course be a long and not to mention expensive process. With this in mind, we sought out to develop the best moisturizer for all skin types, targeting dryness while at the same time not being too heavy or thick. It was also important to us that it was made with gentle skin-healing ingredients to both nourish and give the skin a healthy glow.
This is how our Heartleaf My Type Calming Cream was born.
Not just a moisturizer, but a lightweight, gel-type water based moisturizer with key skin nourishing ingredients that work to soothe, heal, brighten, and protect, all while providing a boost of hydration and moisture.
This is the best moisturizer for sensitive skin, as it is gentle and calming, with no harmful skin-irritating ingredients.
We love the way this soothing cream feels so calming on the skin. Best used right after toner and any serums, it locks in moisture, keeping your skin feeling hydrated without feeling too heavy.
If you're looking for a light yet deeply moisturizing face cream, Heartleaf My Type Calming Cream is the one for you.
The ingredients for our calming cream are simple yet effective. Our base ingredients were purposefully selected with your skin in mind. With extracts of centella asiatica, sorghum, and sage, this cream was created to soothe and heal, so the name "Calming Cream" could not be more fitting. The table below shows all of our 6 base ingredients and how these ingredients nourish your skin.
| | |
| --- | --- |
| 6 Base Ingredients | Benefit |
| | Boost skin's healing, good for scars |
| | Encourages new tissue growth |
| | Skin brightening, reduces appearance of wrinkles |
| | Soothes irritations, regulates sebum production |
| | Antioxidant properties, calms and protects skin |
| | Helps improve and maintain healthy skin texture |
And not to mention our core ingredient, Heartleaf. This special ingredient is rich in antioxidants and has antibacterial and anti-inflammatory properties. Not only that, but it provides an instant cooling and hydrating sensation, contributing to the calming effect.
Full Ingredients
Water, Propanediol, Glycerin, Sodium Hyaluronate, Butylene Glycol, Sorbitol, Isohexadecane, Caprylic/Capric Triglyceride, Houttuynia Cordata Extract, Betaine, Centella Asiatica Extract, Glyceryl Stearate, Salvia Officinalis (Sage) Extract, Glycyrrhiza Glabra (Licorice) Root Extract, Sorghum Bicolor Leaf/Stem Extract, Aspergillus Ferment, Chlorphenesin, Arginine, Acrylates/C10-30 Alkyl Acrylate Crosspolymer, Allantoin, Sorbitan Sesquioleate, Ethylhexylglycerin, Xanthan Gum, Guaiazulene
How to use our Calming Cream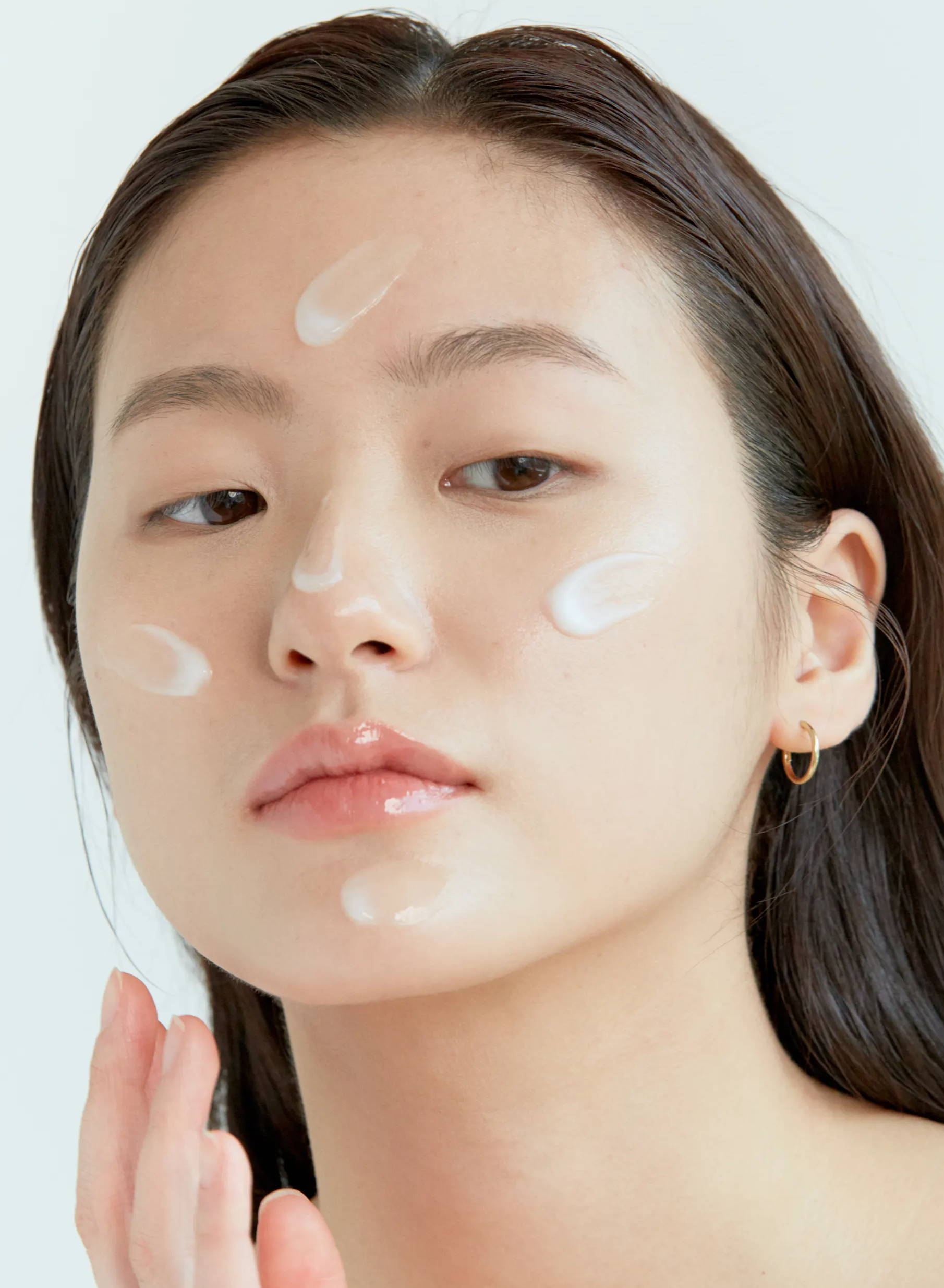 Use our Heartleaf My Type Calming Cream right after cleansing, toning, and using any serums or essences.
Apply the desired amount of cream into your hand or directly onto your face with the precision applicator, then pat it in gently until fully absorbed.
For extra moisture, this product can be layered 2-3 times.
The cream will help to hydrate and lock in moisture, sealing in all the goodness into your skin while creating a protective barrier against environmental pollutants.
Gabrielle T. ★★★★★
I have never been able to use moisturizer without waking up to a hellish breakout. This was a complete game changers. I have combination, sensitive, acne-prone skin, and this is the first winter I have been able to have skin that isn't dry and irritated. It soaks in fast and doesn't feel greasy at all. It leaves my skin feeling soft and hydrated all day. I'm in love.
Allyson B. ★★★★★

I've struggled with my dry, sensitive skin my entire life and recently learned about these products from a friend. I've purchased five different products (toner, two serums, spot treatment, & calming cream) and all of them have become staples in my daily routine. I highly recommend at least trying a couple of the products, you won't be disappointed!
Manoj K. ★★★★★

Found my light and hydrating friend. I use this as a hydrating lightweight mask by layering 2 applications and love the dewy finish! Kudos to 10 months of research. Love you team!