Just like we change our clothing from season to season, we always want to set new goals and resolutions for our skin. But why do we wait for the New Year or the next season to plan good changes for our skin? Did you know that skin has its own cycle that lasts 27 days? Every 27 days existing skin cells flake off from the surface of your face and body and the new skin cells start growing from deep within. This gives you the chance to start over with new skin every two weeks.
In order to help you go through a smooth and bright skin transition with no stress or pressure, we created a new addition to our 611 line. Meet our New Skin Resolution Gel Mask. Designed to help you fulfill your skin resolutions, our gel-based mask will renew, refresh, and revitalize your skin whenever you feel like you need a makeover.
Continue reading to learn about all the ways the New Skin Resolution Gel Mask will help your skin glow, relax and regenerate.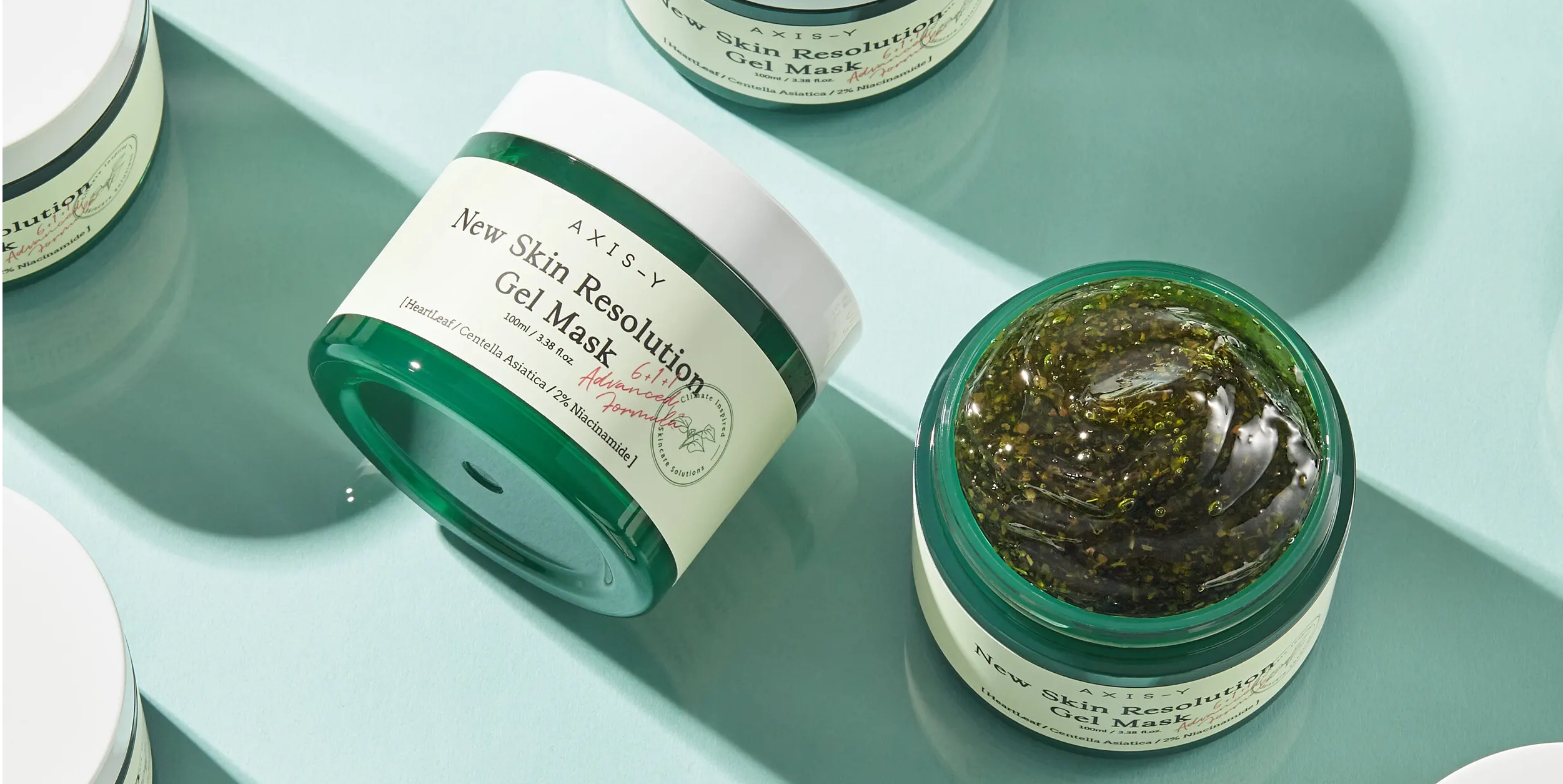 ---
If you take a look at the full ingredients list of the New Skin Resolution Gel Mask at the bottom of this blog, you will notice that there are 13 different extracts with various skin benefits and functions in addition to Niacinamide (Vitamin B3).
Everybody faces skin irritation or unexpected, unwanted skin guests like blemishes or itchiness at least once a week. We decided to develop a formula that will suit every skin type, reduce skin sensitivity, and provide a brand new, fresh start for your skin. We made sure to choose the right, compatible ingredients to tackle skin irritation, sensitivity, and inflammation that will give you new, smooth and bright skin.
---
The 611 Advanced Formula of the New Skin Resolution Gel Mask
Core Ingredient: 2% Niacinamide
Improves pigmentation concerns including dark spots and uneven skin tone
Works toward increasing skin barrier's strength and health 

Provides better skin hydration
FACT: Studies show that 2% of Niacinamide (Vitamin B3) can influence the synthesis of skin building blocks such as ceramides, cholesterol, and fatty acids. They are responsible for keeping the skin barrier strong, healthy, hydrated and to prevent Trans-epidermal water loss (TEWL).
6 Natural Ingredients: Heartleaf, Fig, Heartleaf, Artemisia Princeps (Mugwort), Yam Root, and Madecassoside (Centella Asiatica)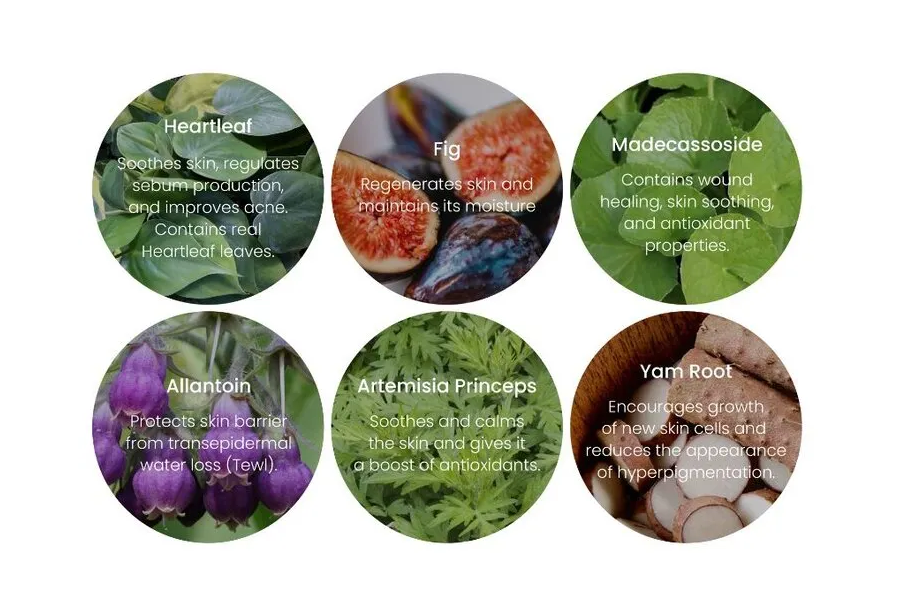 Reduces heat, inflammation and irritation.

Regenerates the skin and maintain its moisture

Protects skin barrier from Trans epidermal water loss (TEWL)

Soothes skin, regulates sebum production, and improves acne.
Regenerates skin and maintains its moisture.
Contains wound healing, skin soothing, and antioxidant properties.

Protects skin barrier from Trans Epidermal Water Loss (TEWL).

Soothes and calms the skin and gives it a boost of antioxidants

Encourages growth of new skin cells and reduces the appearance of hyperpigmentation
Skincare Technology: Meadow Shield
Phenolic acids from Meadowsweet Flower extract aid in fighting bacteria with its high concentration of antioxidants.
---
What Inspired the Creation of the New Skin Resolution Gel Mask?
Many of us wait until the 31st of December, Lunar New Year, or Nowruz to make new plans to change routines, improve habits, or start everything from a new page. At AXIS-Y we love to ask for feedback from our community on Instagram. One of the questions that we were most excited to ask was:
What is your resolution for the New Year?
We found that the majority of you were striving for refreshed skin, brighter complexion, reduced irritation etc. in the new year.
This feedback from our community is exactly how we came up with our "

New Skin Resolution Gel Mask

". We developed it to reflect all your desires for renewed skin. The best part is that you don't have to wait for the new year to plan a fresh start for your skin. You can move forward with your own skin resolution every 27 days.
To achieve the results that you are looking for, we decided to work with '어성초 (Heartleaf Houttuynia)', a natural ingredient filled with the leaves of "heartleaf" collected from Yeongcheon, Gyeongsangbuk-do, Korea to help soothe the skin and maintain clear and healthy skin.
---
Skin Benefits of the New Skin Resolution Mask
This gel mask instantly reduces skin irritation and sensitivity. It provides a calming effect by reducing heat on the skin that was caused by a humid climate or seasonal changes. Compared to other wash off packs, it is specifically formulated for sensitive and inflamed skin. Fig extract in particular is included to provide abundant hydration and prevent Trans Epidermal Water Loss (TEWL) in order to protect the upper layer of the skin.
2% Niacinamide, Heartleaf, Madecassoside, Centella Asiatica, and other natural ingredients immediately calms and brightens to alleviate irritated and sensitive skin.
Improves dull skin and uneven skin tone

Suitable for all skin types

Soothes inflamation
Provides boost of antioxidants

Renews skin with high concentration of plant extract
We also were eager to include 2% Niacinamide to help brighten up hyperpigmentation and post-acne scars to give you a fresh and bright beginning in your new skin cycle. In addition, an abundance of quercitrin in '어성초 (Heartleaf Houttuynia)' can soothe sensitive skin troubled by acne or inflammation. The combination of all those active ingredients gives the "New Skin Resolution Gel Mask" a fresh texture without stickiness that also has a refreshing, pleasant, cooling feeling. It also doesn't harden during use and maintains its moisture.  
NOTE: EVERY SKIN TYPE CAN BE SENSITIVE OR INFLAMED (oily, dry, combination etc.)
---
Suitable for all skin types and good for sensitive, inflamed, and acne-prone skin.
---
After cleansing your skin with a gel or foam cleanser...
Use the provided spatula to scoop an adequate amount onto a clean, dry face.
Apply an even layer to the face, avoiding the immediate eye area and mouth.
Leave on for approximately 15 minutes and rinse off with lukewarm water.
Use 2-3 times a week to treat stressed and irritated skin.

When rinsing off the mask, use circular motions with fingertips to allow gentle exfoliation with the Heartleaf leaves
Make sure to finish up with the rest of your skincare routine to ensure a healthy skin barrier throughout the day