Mask Sandwich Method with AXIS-Y
What is the Mask Sandwich method?

The "Mask Sandwich Method"—the best technique for a full skincare detox, treatment, and self-care routine. It is perfect for Sunday evenings to fully prep the skin for an upcoming busy week. Mask Sandwiching is a full skincare therapy that consists of 3 sessions:
Deep detox/cleansing (10-15min)

Deep treatment (10-15min)

Full skin Nourishment (15-20min)
This skincare therapy is 1 hour in total, with a return of 1 week of happy glowing, healthy skin!
---
What does Mask Sandwiching do to your skin?
The Mask Sandwich Method was developed during quarantine when the AXIS-Y team was working from home. During the lockdown, our team had a lot of time to experiment and try different skincare routines at home. Due to a lot of stress from staying home, confined to our four walls, it is natural to develop a few pimples and/or acne here and there, or even all over your face. Out of desperation, the situation had to be taken into skincare loving hands ASAP.

During the testing process of the Mask Sandwich theory, it was discovered that a full skin therapy with masks not only helps to remove inflamed pimples and acne, but also brightens and hydrates the skin, leaving it plump and glowy for at least three days afterwads. We tried all of our masks to figure out the best combination for a mask-therapy session. You can try this method yourself and comment down below how it worked out for you!

Did you know the right skincare routine can prevent premature aging and potential breakouts, acne, and hyperpigmentation?
---
How does the Mask Sandwiching method work?

To complete Mask Sandwich therapy you will need:


First, you need to set up your therapy area. Depending on what you like, plan and organize your next 50- 60 minutes.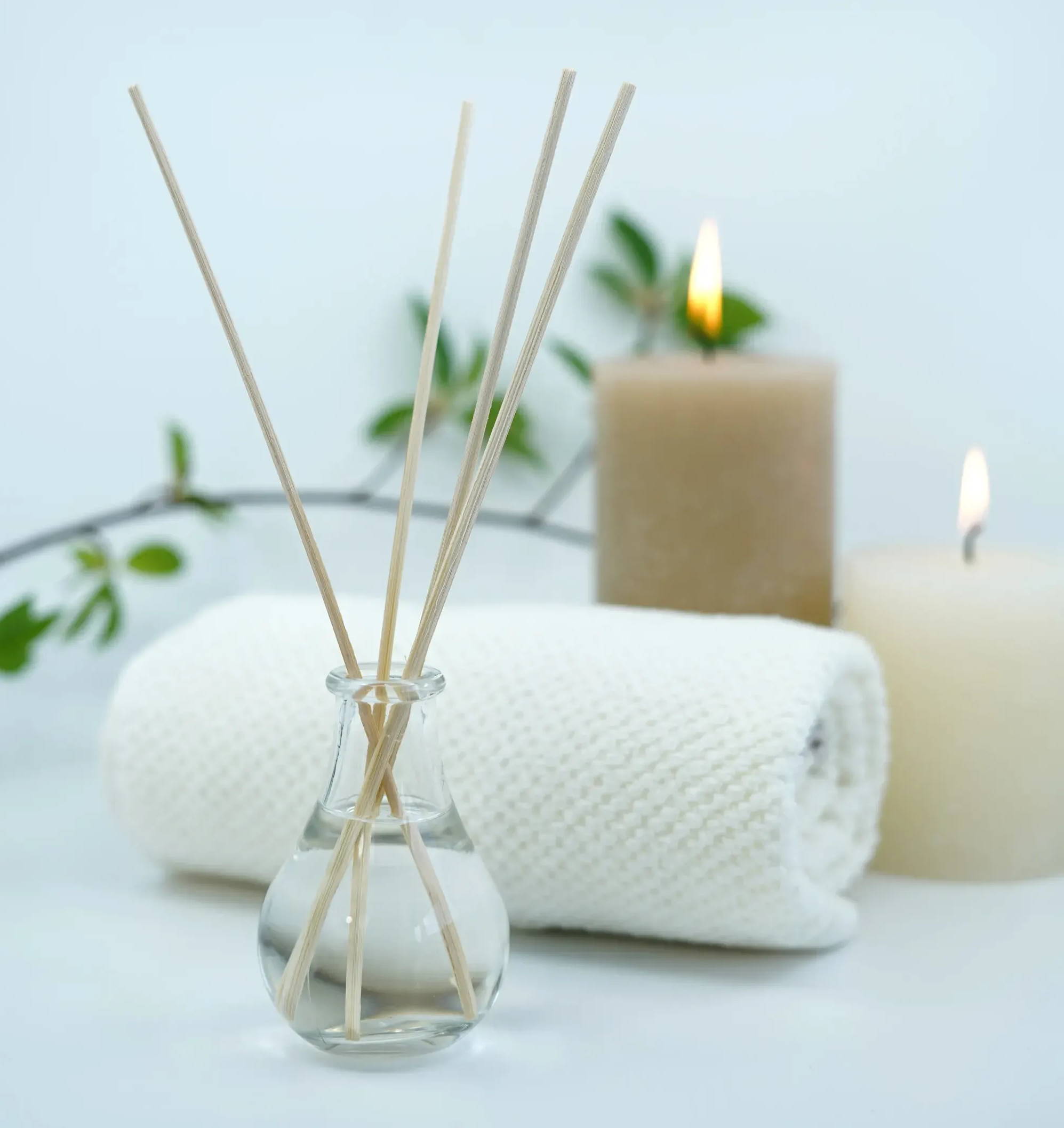 Here are some suggestions from AXIS-Y team:


Choose 1 episode of your favorite Korean Drama
Choose 3 episodes from any other TV Show, for example "Friends" (each episode is around 20 minutes)
Search for your favorite YouTube videos (maybe an astrological forecast of the upcoming month)
Pick up your favorite book, ebook, or tune into a podcast
Considering you have 15 relaxing minutes per mask, you can decide what you will do during this time to fully get the benefits of both your skincare and self-care therapy sessions.
Before you start masking, make sure to cleanse your skin with a cleansing balm if you have makeup or sunscreen on. Also use your favorite cleansing product such as a gel cleanser, a foam cleanser as well as our recently released Mask Now Glow Later Duo Set which includes trial sizes of two of the products you need to do this Mask Sandwich.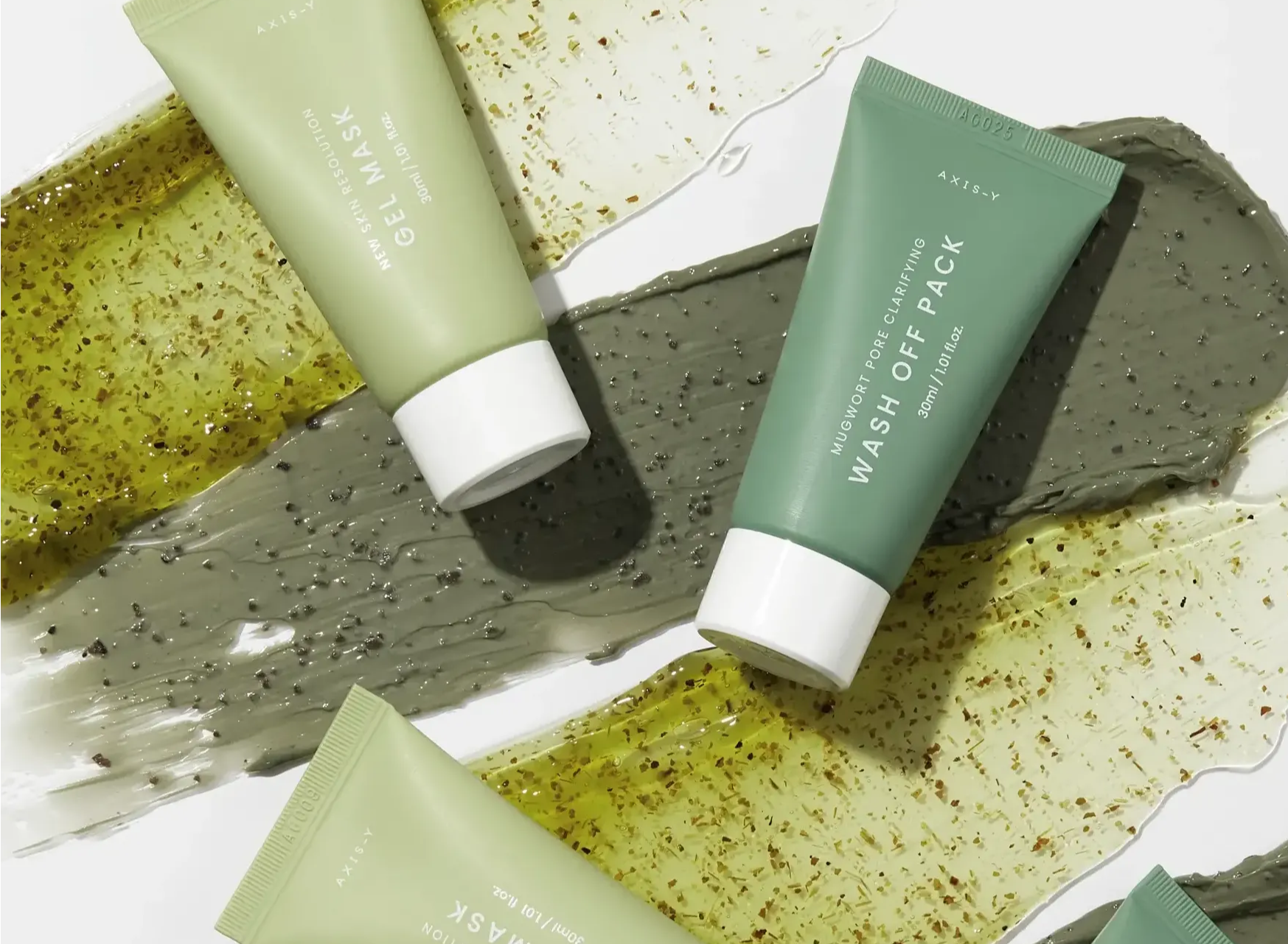 ---
What are the benefits of a clay mask like our Mugwort Pore Clarifying Wash Off Pack?

With a base of 61% Mugwort extract, this wash off pack clears the pores of impurities, soothes inflamed and irritated skin, and gently exfoliates dead skin to reveal a bright and healthy complexion.


Unclogs pores and improves appearance of pores

Calms inflammation and irritation

Exfoliates the skin with Adzuki Bean granules
FACT:

Our Mugwort Pore Clarifying Wash Off Pack consists of two types of clay and one type of charcoal, with perfect proportions to be suitable for all skin types, while maintaining the functions of all three ingredients.


Provides with gentle exfoliation, and is perfect for sensitive skin
Brings down swelling of the skin, absorbs impurities, tightens the skin
Activated Charcoal Powder
Helps
draw impurities and dirt from your skin. Reduces acne breakouts. Absorbs excessive sebum (skin oils) and toxins that can clog the pores that result in acne and blackheads
How to use a clay mask like our Mugwort Pore Clarifying Wash Off Pack
Apply an even layer to face, avoiding the immediate area around the eyes and mouth
Allow to dry and harden for approximately 15 minutes and rinse off with lukewarm water
One episode of "Friends" is over, take a break by rinsing off.
Now get ready for the second episode!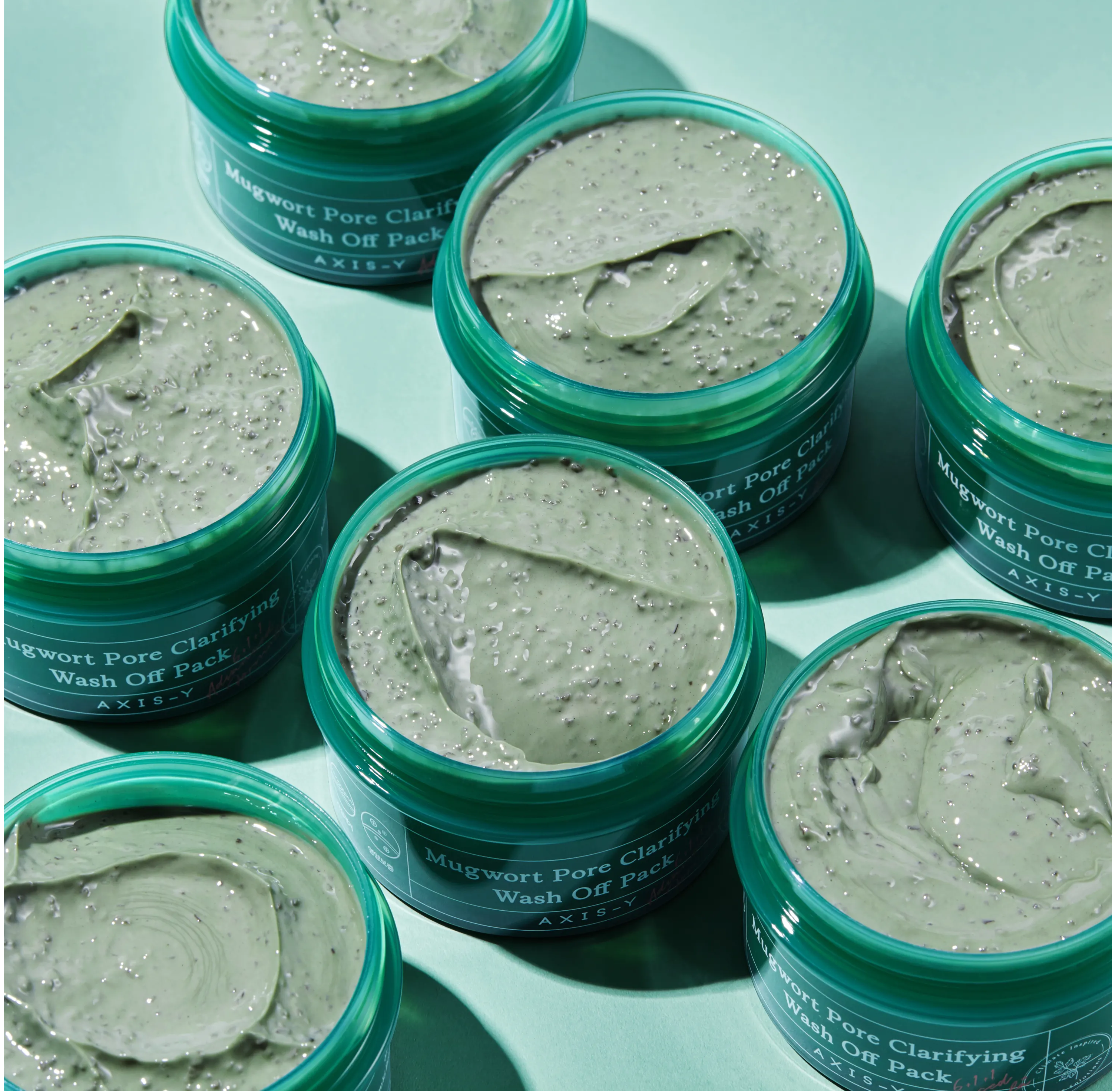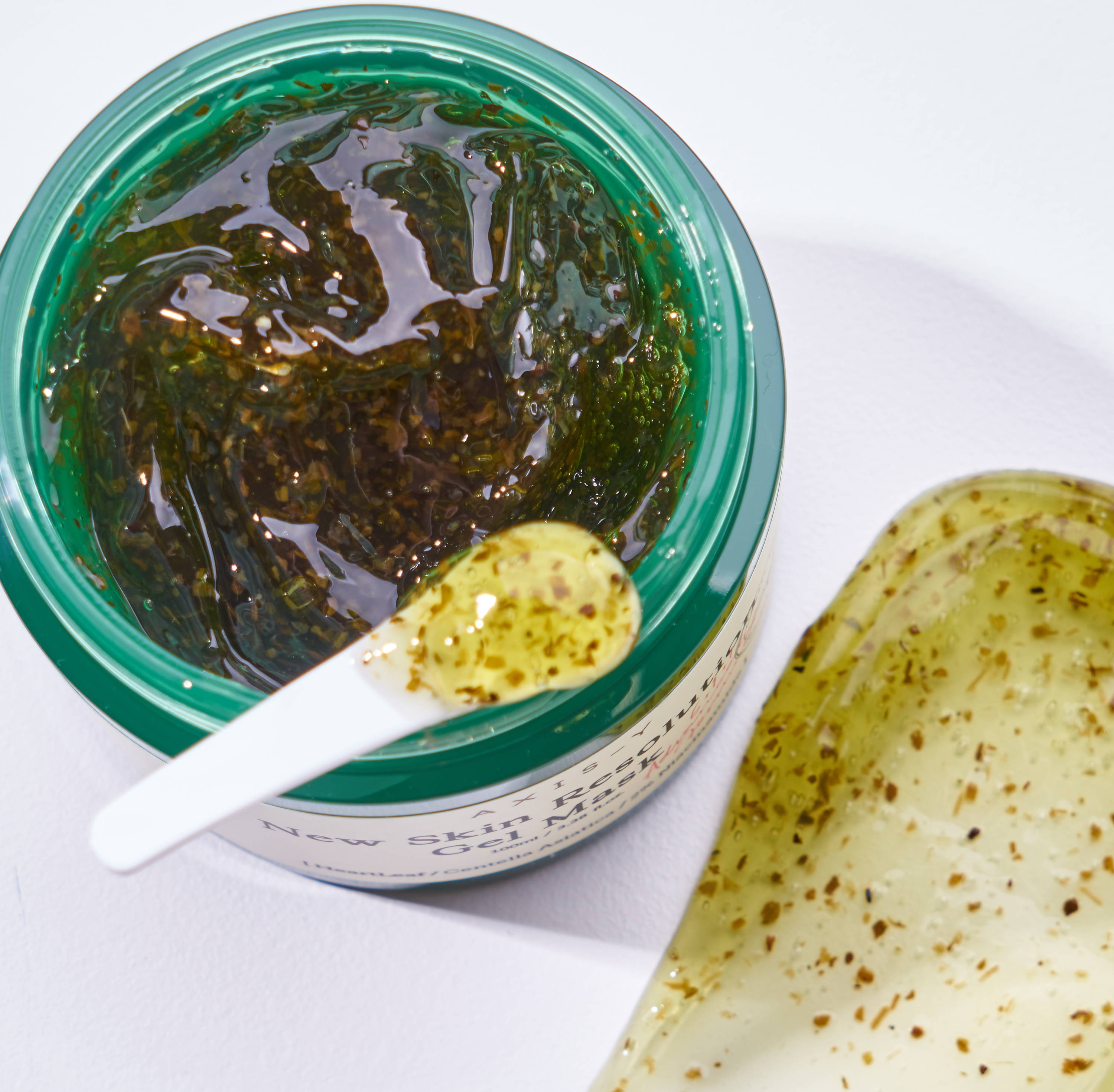 ---

What are the benefits of a gel pack/mask like New Skin Resolution Gel Mask?

Formulated to brighten and soothe your skin, this gel mask is packed full of powerful ingredients to moisturize and reinforce the skin's natural barrier function. Heartleaf repairs and soothes dull and irritated skin while 2% Niacinamide noticeably brightens and evens skin tone.


Improves dull and uneven skin tone

Relieves irritation

Keeps skin moisturized
How to use a gel pack/mask like our Mugwort Pore Clarifying Wash Off Pack
Apply an even layer onto clean and dry skin after washing off a clay mask while avoiding the immediate eye area and the mouth
Gently rinse off with lukewarm water after leaving on for an adequate amount of time (15-20min)
How many pages of your book did you finish in your 2 sessions? You had about 40 minutes, let us know in the comments your progress.
Onto the last session....
---
This will be your last session of the skincare therapy after which you don't need to apply any other skincare product if your next step is going to bed.
You will only need to open your favorite sheet mask. If you haven't tried AXIS-Y's 61% Mugwort Green Vital Energy Complex Sheet Mask yet, know that your current favorite sheet mask might not be your favorite at all!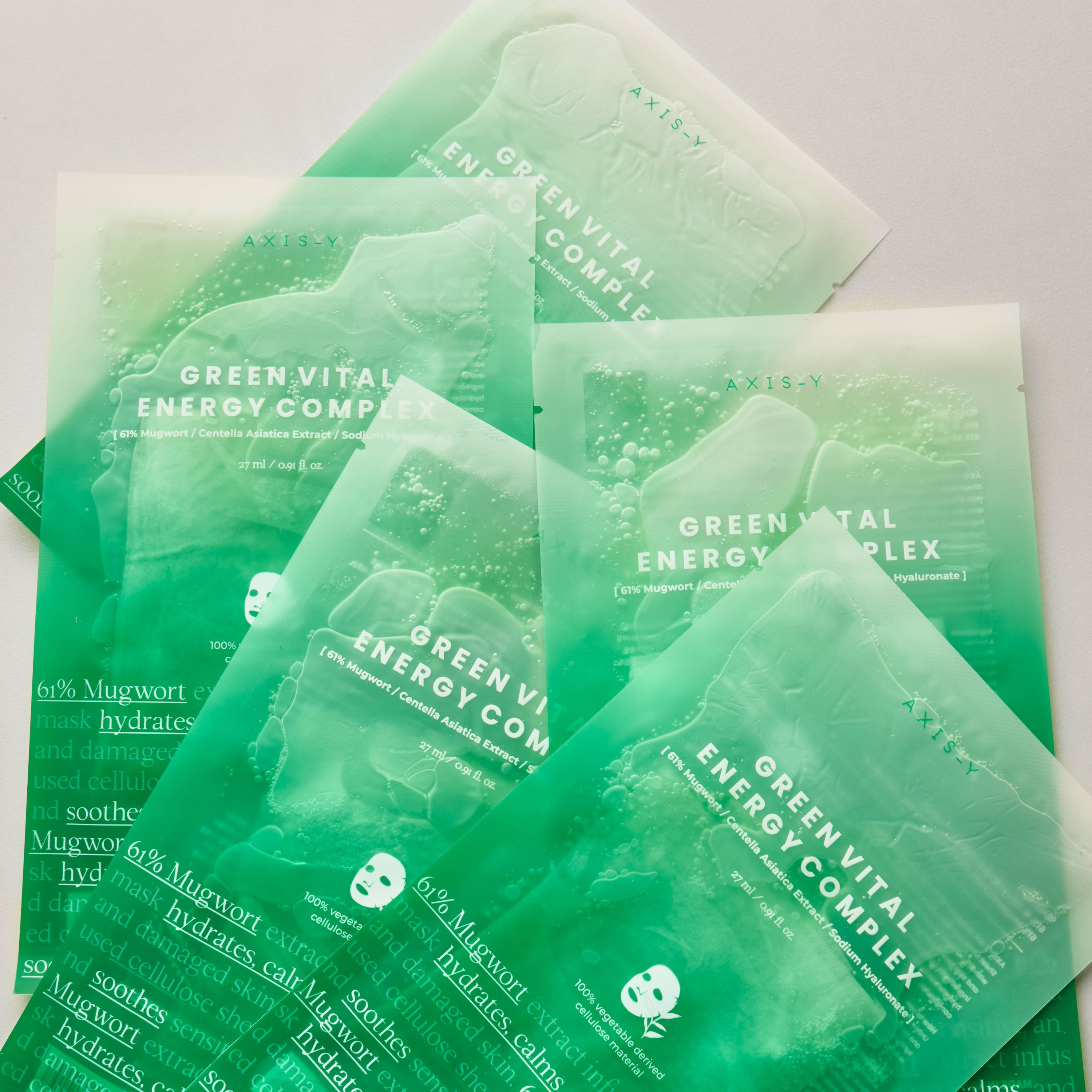 What are the benefits of a sheet mask like 61% Mugwort Green Vital Energy Complex Sheet Mask?

This sheet mask is made with plant-based cellulose fiber enriched with 61% of Mugwort extract. The texture delivers a rich moisture feeling without the heaviness and helps the skin control sebum production and reverse skin damage.
In just 20 minutes, this mask will hydrate and nourish your skin in a way that you have not experienced before.
After the first two sessions, deep detox, and deep treatment, your skin is now ready to absorb every single benefit that your sheet mask provides.
We also have an informative blog post on sheet masks right here for you to check out.
How to use a sheet mask like 61% Mugwort Green Vital Energy Complex Sheet Mask
Unfold completely and place the mask onto cleansed and toned skin.

Remove the mask after 15-20 minutes and lightly massage the remaining essence until completely absorbed.
If you want to use your favorite moisturizer after this sheet mask, go ahead and apply it, but it is not necessary for this therapy.
You might have caught up on new episodes of your favorite K-drama, TV show, or maybe even finished a book by now!
But most importantly, you have prepared new, restored, refreshed and healthy skin for the upcoming week with this new Mask Sandwich technique. Make sure to share this therapy with your friends and loved ones⁠—they will love you for sharing these tips!

Or better yet, make this process more simple: we have bundled the products mentioned in this Mask Sandwich Therapy article for you in a giftable bundle. Try out our Staycation Set!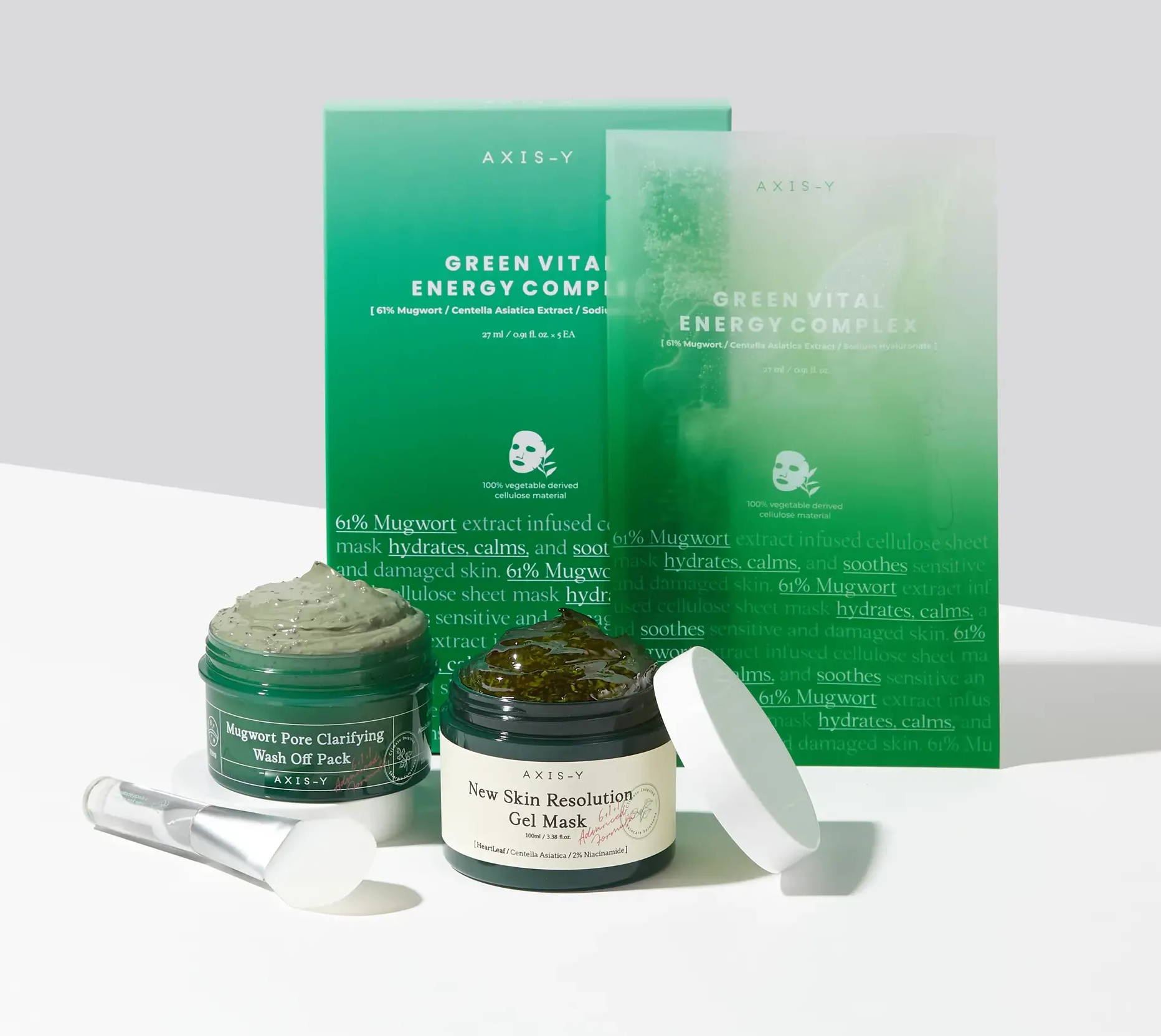 Comments