Two Old-School Products Have Levelled Up..

Here at AXIS-Y we are always listening to our community's feedback and constantly looking for ways to grow and improve. Being a community focused brand, it is crucial to us that the products we create align with the needs of our fellow community members. This is why when we received particular feedback about two of our original products, we jumped at the opportunity to take this feedback into consideration and make a change for the better.
The two products we have upgraded are the Daily Purifying Treatment Toner and the Artichoke Intensive Skin Barrier Ampoule. While the original formulas were intended to be helpful and effective particularly for oily and acne-prone skin, we wanted to improve the user experience of the products and further develop them to work effectively not only for those with oily and acne skin but also for anyone with other skin types who are interested in the products.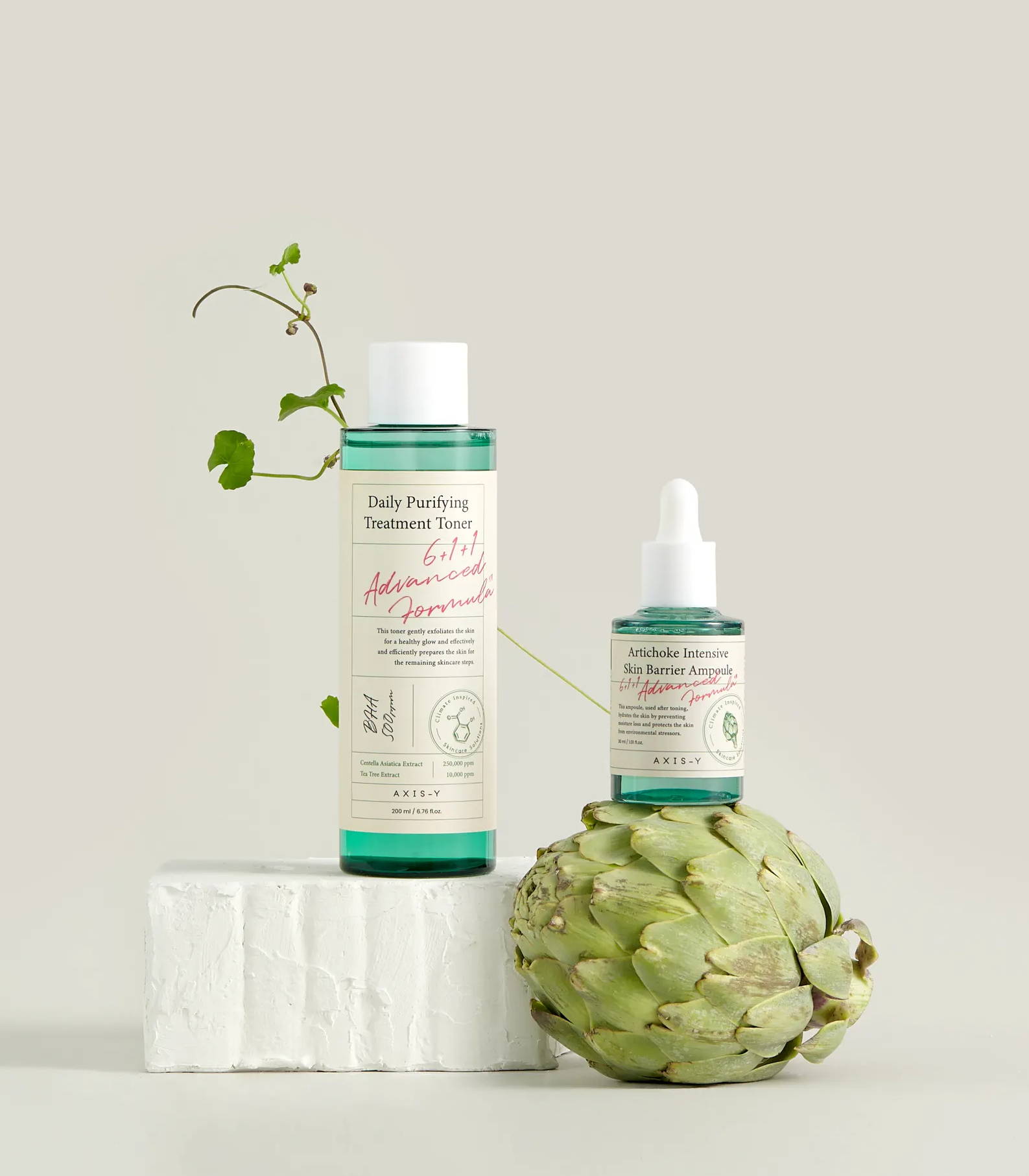 Daily Purifying Treatment Toner

The Daily Purifying Treatment Toner has been upgraded to exclude alcohol and include a higher amount of AHA and PHA (with reduced BHA) for better exfoliation. AHAs, or Alpha Hydroxy Acids, is a common skincare enzyme which helps to exfoliate the skin to improve skin tone and texture. The AHA found in our toner is also referred to as glycolic acid. PHAs, or polyhydroxy acids, are also an effective chemical exfoliator. Additionally, they help to draw water to the skin, giving a moisturising effect. For an increased soothing effect, the amount of Centella Asiatica Extract has also been more than doubled in the upgraded formula, making it more suitable for dry skin types. Last but not least, the amount of Hawkweed Extract has been doubled in both of the new formulas.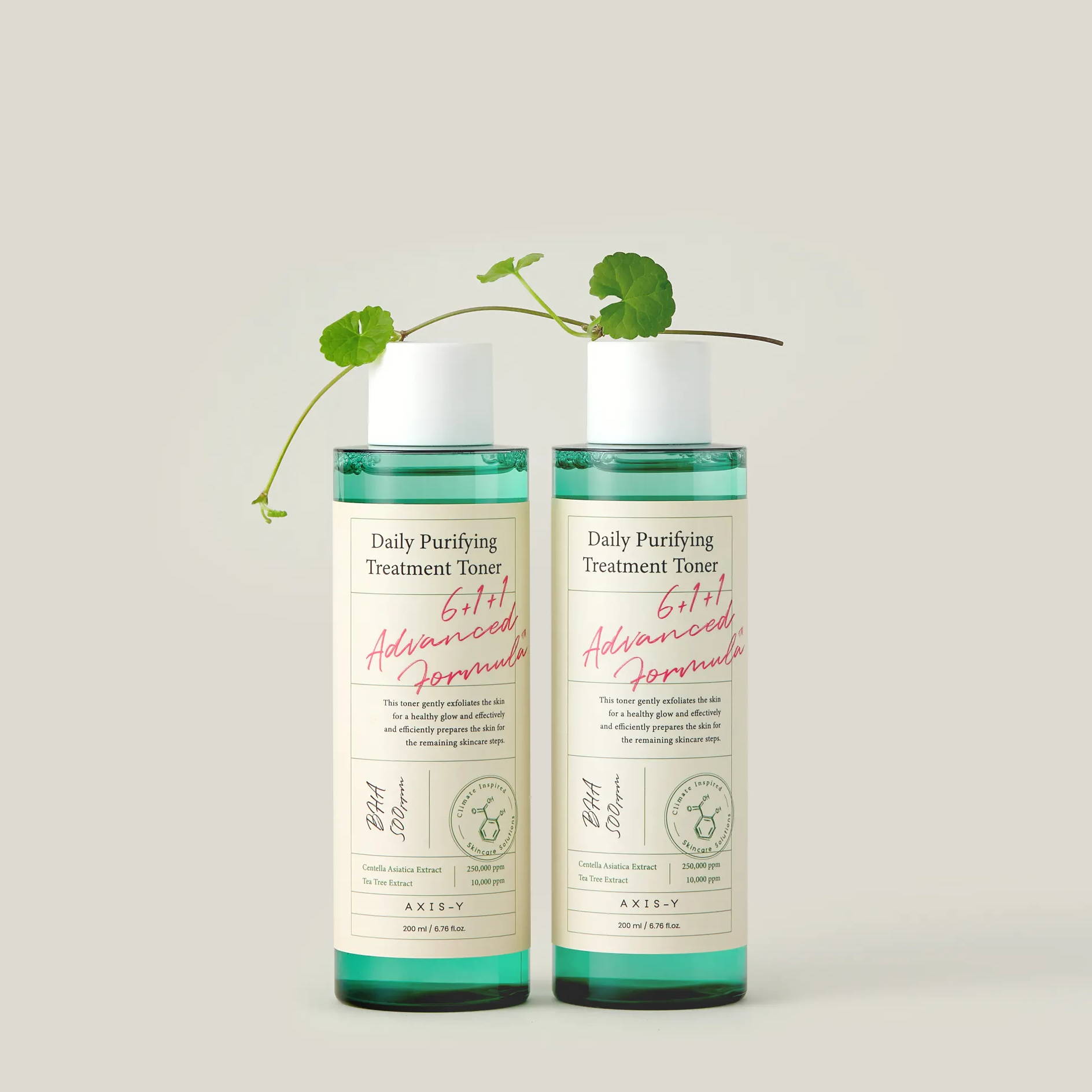 Artichoke Intensive Skin Barrier Ampoule

The Artichoke Intensive Skin Barrier Ampoule, like the toner, has also been upgraded to remove alcohol. This will improve the users experience with the product, and create a gentler formula for the skin. The amount of Hawkweed Extract has also been doubled for an increased purifying effect. Hawkweed Extract has been shown to have anti-inflammatory properties as well as antioxidant properties, and has been long used in traditional medicine for treating skin wounds. It can help improve the skin barrier and promote a brighter skin complexion. Finally, Tea Tree Leaf Oil has been removed and replaced with Kelp Extract, making the upgraded formulation unscented.
The Daily Purifying Treatment Toner and Artichoke Intensive Skin Barrier Ampoule have been an integral part of our 6+1+1 line from the very start and we are very excited to announce the renewal of these two products.
Our aim with this product renewal was to maintain the original feel of the product as much as possible, while improving the formula by removing alcohol completely and adding more effective ingredients. We can now proudly say that our entire 6+1+1 line is completely alcohol-free.
Shop the Upgraded Formulas