Careers
Join our team
AXIS-Y welcomes people of different backgrounds, experiences, abilities and perspectives. We look for people who are passionate about beauty, fashion and work to be a little better every single day. In our work together we aim to be smart, humble, hardworking and fun, above all, collaborative.
How do we work? At AXIS-Y, we follow the simple rule:
Do the right thing.
The right way.
The right time.
We are committed to building a team that represents a variety of backgrounds, perspectives, and skills for the benefit of our employees, our mission, and the communities we serve.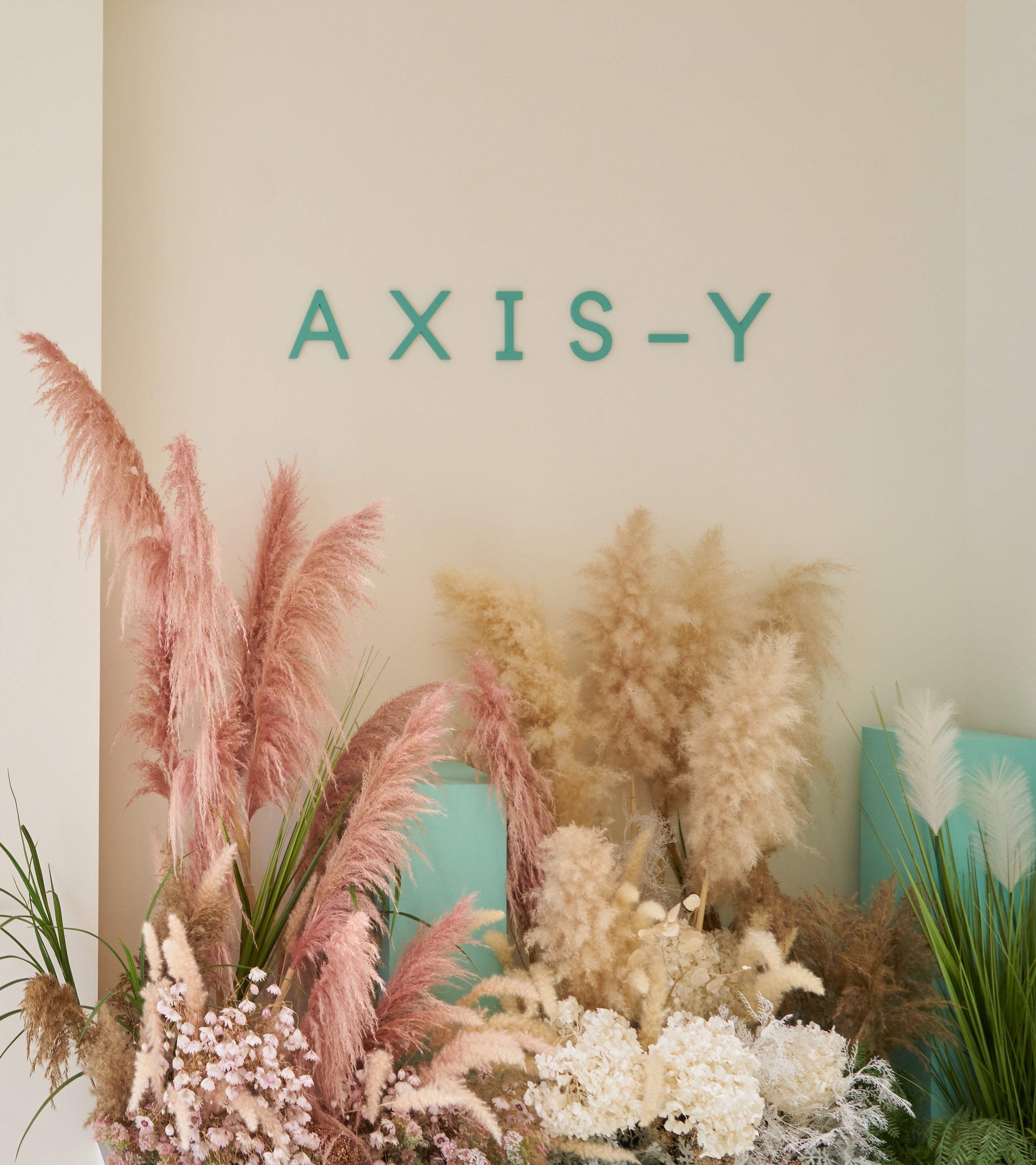 We are inspired by nature
Our office space fosters creativity and collaboration
Our values
Open-mindedness

Listening, being open to others, and benefiting from differences are absolute priorities in order to respond to the infinite diversity of beauty aspirations around the world.

Innovation

We push the limits of knowledge by discovering new ways to create products that are truly different and surprising while constantly staying one step ahead. At AXIS-Y, you're encouraged to explore, innovate, and have fun while working with diverse clients, teams, and leaders.

Respect

At AXIS-Y, being respected and valued promotes a positive work culture where everyone is loyal, fulfilled, and motivated to perform at our best.

Passion

Our team is passionate about what cosmetics can bring to the customer: well-being, self-confidence, and self-care. We hire for attitude as well as skill--passion is intrinsically linked to humanity and culture.

Diversity & Inclusion

Our culture influences the way in which we see the world. We are committed to fostering a diverse and inclusive work environment. We embrace and cultivate respect, trust, open communication and diversity of thought and people.

Etiquette

To us, etiquette is not about rules & regulations but providing basic social comfort and creating an environment where others feel comfortable and secure.
Although we are a small organization, we have an awesome benefits program because we know the success of the company is dependent on the success of our people.
At AXIS-Y, we want you to be well and thrive. Our global benefits package includes:




✔ Healthcare Coverage (4 Insurance)

✔ Retirement Plans

✔ Paid Time Off & Festival Bonus for Seollal and Chuseok

✔ Long Term Employee Incentive Plans

✔ Employee Discount Program

✔ Wellness perks

✔ Learning and Development resources

✔ Performance Incentive program

✔ And More!


Benefit eligibility may vary on employee location and role.