We have a good peeling about this

The official start of the summer season is just days away and we are certainly getting ready for the long summer days, the sunny skies, and spending more time outside. All of this did make us think, however, that all the extra time spent outdoors with the hot air circulating around us probably is not the best for our skin. More exposure to pollution, pollen, and other external aggressors can be tough for our skin to fight. More dirt and dead skin accumulation on the surface of the skin leads to rough, dull skin that doesn't absorb skincare products effectively.
Of course, our natural instinct was to try to develop a solution to this problem. We wanted to formulate a product that would make the skin feel purified, soothed, and most importantly, clean. This is what led to the creation of our PHA Resurfacing Glow Peel.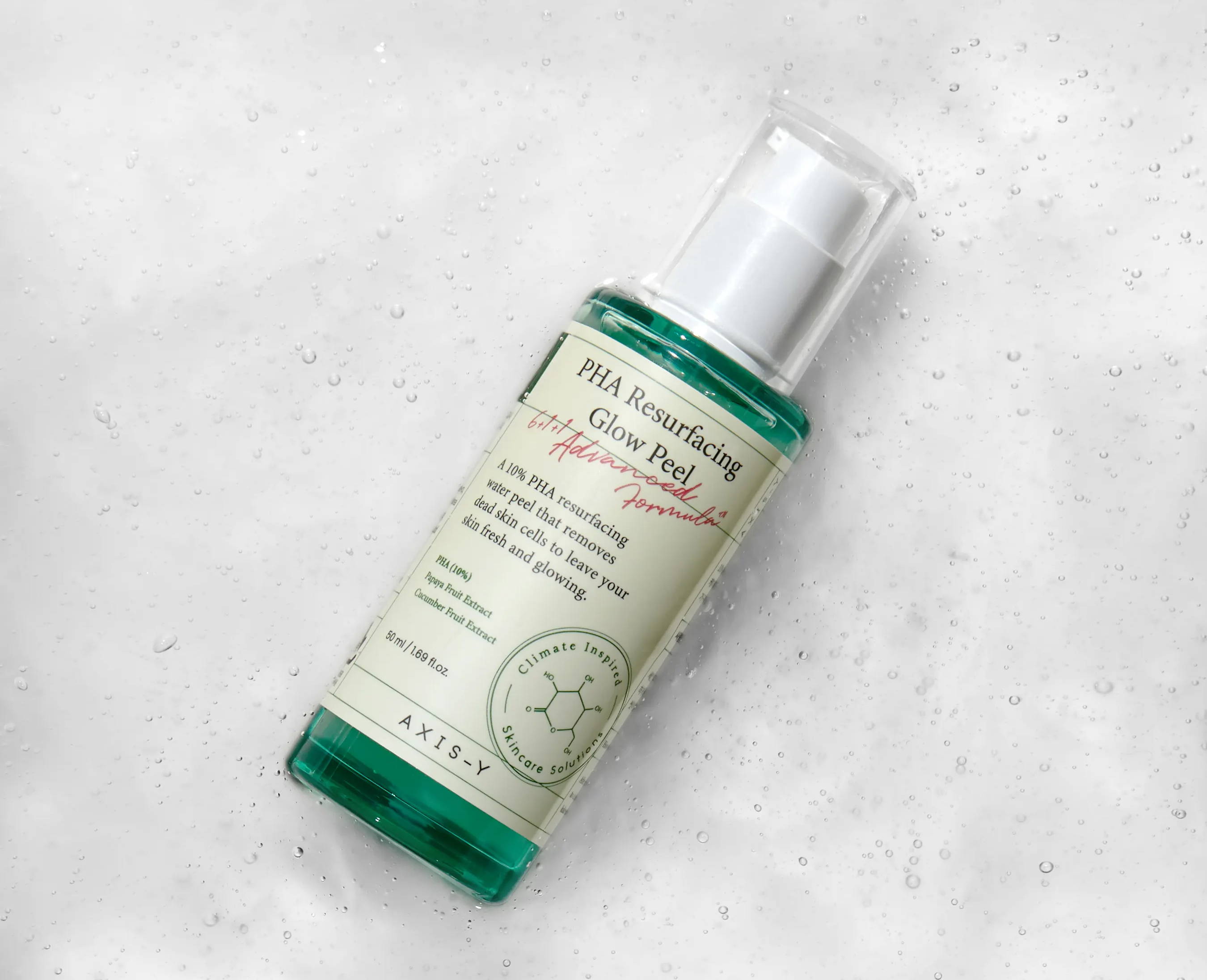 A clear, unscented gel which spreads easily on the skin upon application, the PHA Resurfacing Glow Peel almost instantly provides a cooling sensation, feeling like the relief of a cool breeze on a hot summer day. With cooling and soothing ingredients such as Cucumber Extract, Papaya Extract, and Centella Asiatica, this gel-type water peel makes your skin feel renewed and rejuvenated. The PHA ensures that your skin is effectively cleared of dirt, while the featured plant extracts provide soothing moisturization, providing a cooling and refreshing sensation. This new concept of "water gel peeling" clears the pores through moisture, without the need for physical exfoliation which can easily irritate the skin.
As part of our 6+1+1 line, this peel features 6 nutrient rich base ingredients, 1 functional key ingredient, and 1 effective technology. Below is a breakdown of the 6+1+1 elements for our PHA Resurfacing Glow Peel.
| | |
| --- | --- |
| Ingredient | Benefit |
| | Has anti-inflammatory properties and hydrates and soothes the skin |
| | Rich in Vitamin C and K, helps to purify the skin |
| | Has antioxidant properties which helps fight free radicals |
| | Brightens the skin and has antibacterial properties |
| | Hydrates the skin and evens skin tone |
| | Boosts skin's healing, good for scars |
The key ingredient of this PHA Resurfacing Glow Peel is, of course, PHA (Polyhydroxy Acid). The peel features 10% PHA, allowing for effective gentle chemical exfoliation. The specific Polyhydroxy Acid that is featured in the PHA Resurfacing Glow Peel is Gluconolactone, which is derived from glucuronic acid, a sugar acid. Gluconolactone has many benefits for the skin, including gentle chemical exfoliation which removes dead skin cells, hydration from its humectant properties, and even some antioxidant effects. Considered to be a "new generation AHA", PHAs have a larger molecular structure than AHAs and therefore provide a more gentle exfoliation. PHA also provides hydration, as they are humectants, meaning they attract water. An all-round star ingredient, PHA has multiple benefits for the skin.
The effective technology in this peel is Camellia Flower Extract; a patented raw extract which has been shown to have antioxidant properties and healing and anti aging properties, and also helps to balance oil and moisture by controlling excessive sebum.
Water, Butylene Glycol, Gluconolactone(10%), Glycerin, Tromethamine, 1,2-Hexanediol, Sclerotium Gum, Sodium Acrylic Acid/MA Copolymer, Xanthan Gum, Ethylhexylglycerin, Disodium EDTA, Caprylyl Glycol, Camellia Japonica Flower Extract, Carica Papaya (Papaya) Fruit Extract, Pyrus Malus (Apple) Fruit Extract, Vitis Vinifera (Grape) Fruit Extract, Prunus Mume Fruit Extract, Cucumis Sativus (Cucumber) Fruit Extract, Centella Asiatica Extract, Tocopherol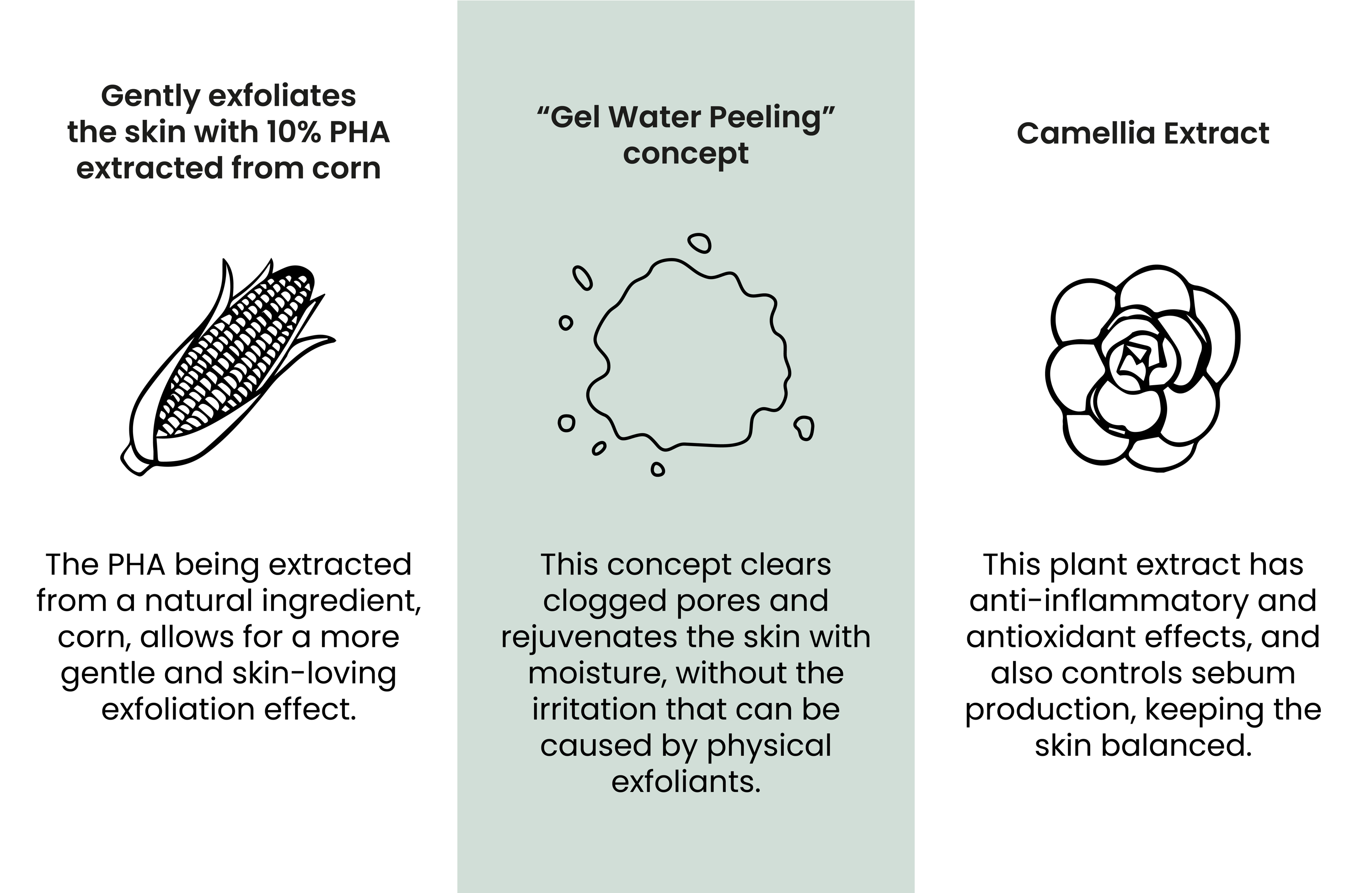 How to use the PHA Resurfacing Glow Peel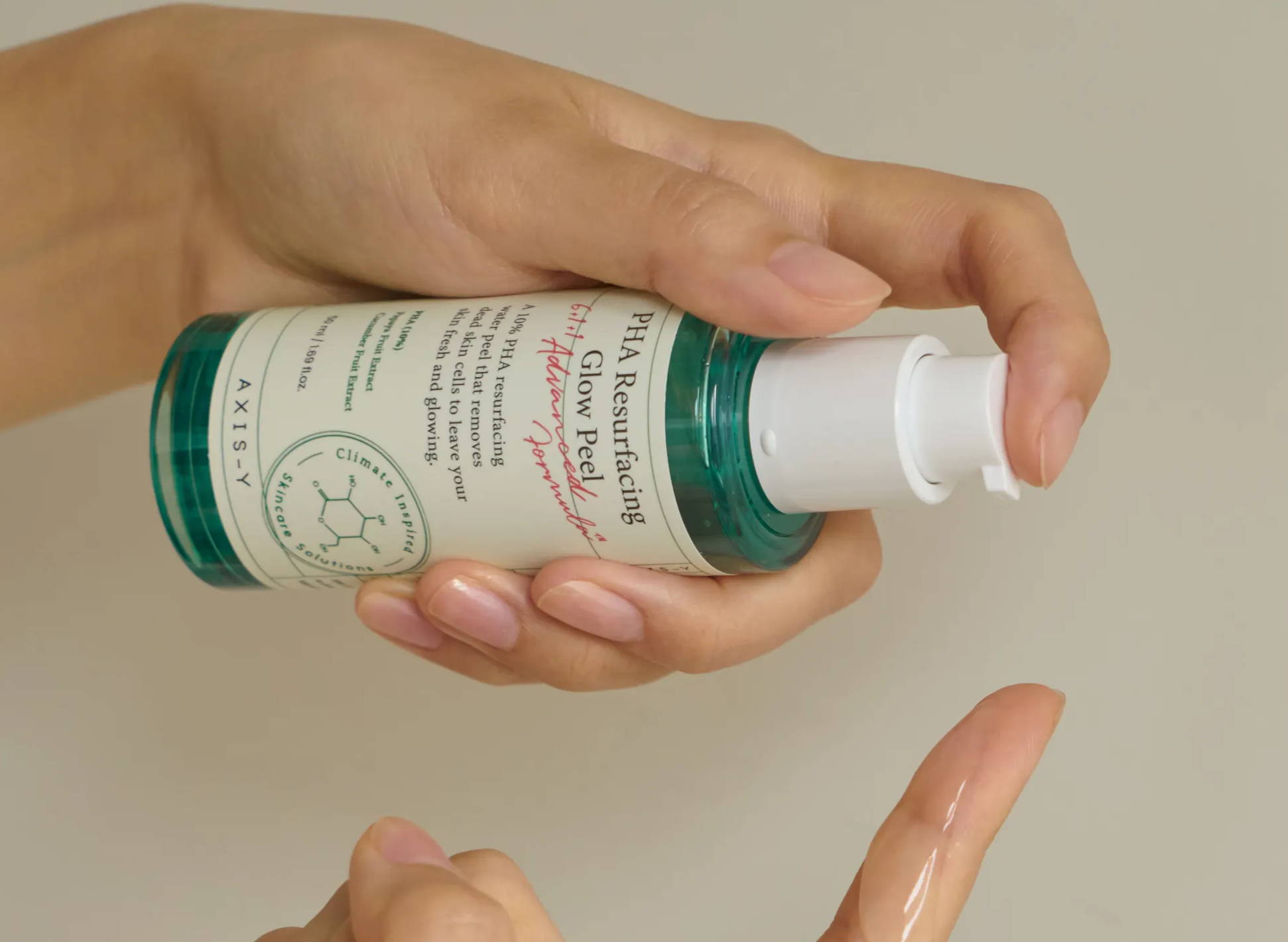 Use our PHA Resurfacing Glow Peel after cleansing.
Apply a thick, even layer to clean, dry skin. Leave on for 10-15 minutes then wash off with water.
Follow up with the rest of your skincare routine.


As with all of our products, a lot of care and consideration has gone into the development of this product, and we hope that this makes a perfectly purifying addition to your summer skincare routine.
---