It contains 61% Mugwort extract and other nourishing, skin loving ingredients that keep skin bright and soothed and the pores clean to make a perfect skincare treatment for summer skin woes or when our skin is acting out.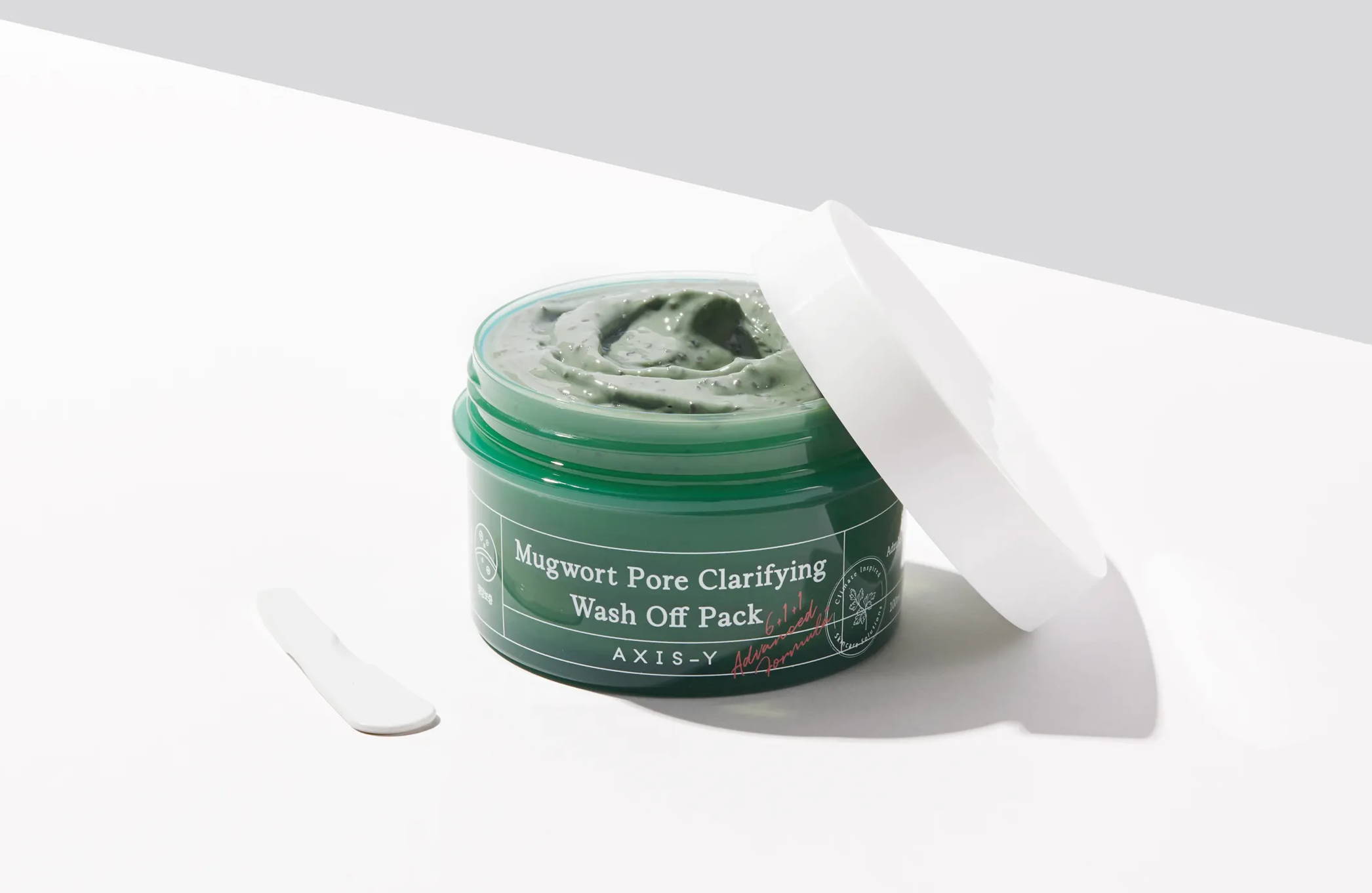 ---
What inspired the creation of the Mugwort Pore Clarifying Wash Off Pack?
The creation of this wash off pack was inspired by the #StayStrongCampaign, initiated by the South Korean Government to support the worldwide fight against COVID-19.
We also noticed members of our community who were experiencing skin irritation caused by wearing protective face masks everyday, now called "maskne" throughout social media. We formulated our wash off pack to help treat these stressful skin irritations.
Through our new product, we wanted to add a relaxing, meditative, self-care moment for those that are spending more time at home during the pandemic.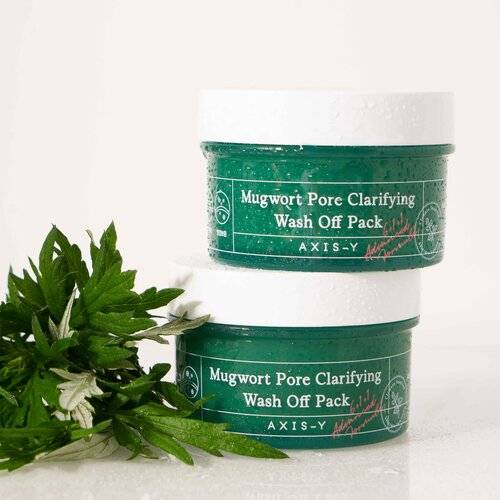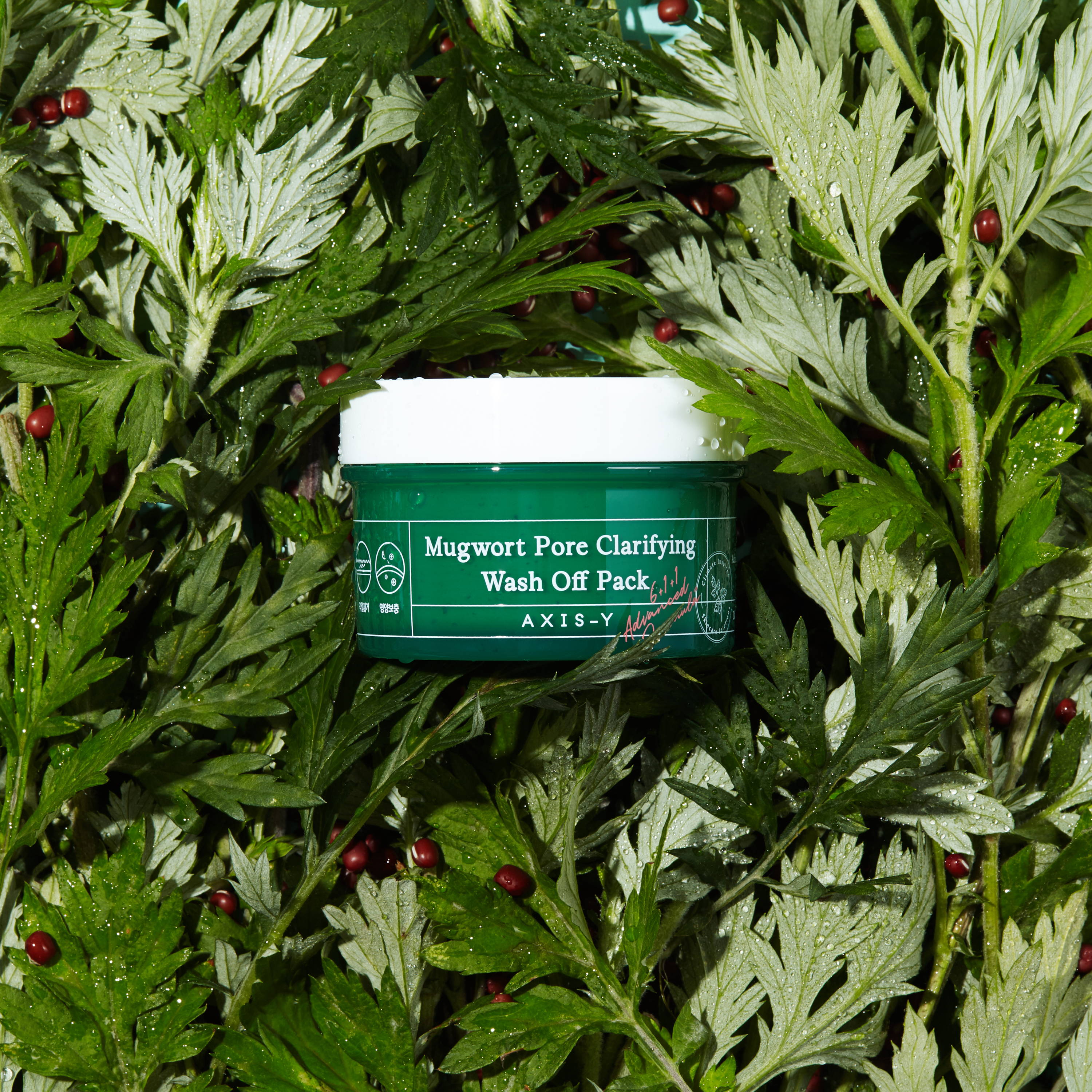 Why is Mugwort the star ingredient?
With all the different environmental and internal stressors that irritate the skin, we thought about how we can treat the skin to calm and soothe these irritations that are sometimes just unavoidable.
We instinctively thought about mugwort. Interestingly, mugwort is deeply ingrained in Korean culture and is taught to children as a purifying plant.
Take for example the Korean traditional mythology, "The Myth of Dangun". In this story, the bear transforms into a human after clarifying itself by eating mugwort and garlic for 100 days.
Through our research, we learned that Mugwort is abundant in minerals, calcium, and iron - making it an ideal ingredient to treat irritated skin. And to truly experience these skincare benefits, we added 61% Mugwort extract to create the ultimate skin purifying wash off pack.
---
| | |
| --- | --- |
| Ingredient | Benefit |
| | Gently removes dead skin cells. |
| | Regenerates and controls sebum, helps fight the effect of free radicals |
| | Revitalizes and nourishes rough and irritated skin, keeping it clear. |
| | Prevents skin aging through its antioxidant properties |
| | Improves texture and strengthens the skin barrier to help the skin regenerate its elasticity. |
| | Increases promotion and regeneration of skin cells. |
61% Mugwort (Artemisia Princeps) extract
Protects the skin from harmful oxygen, revitalizes it from damage, and soothes and cleanses the skin.
Special Patent Technology
Acne improvement and immunity enhancement cosmetic composition that contains cedar and lotus leaf complex fermentation extract as an active ingredient
(Saccharomyces ferment filtrate + Cryptomeria japonica leaf extract + Nelumbo nucifera leaf extract)


---
With 61% Mugwort extract, this wash off pack soothes inflamed and irritated skin with its antibacterial, anti inflammatory, and antifungal properties. It also revitalizes the skin with a boost of antioxidants, clears the pores of impurities, and manages rough skin by gently exfoliating dead skin cells with Adzuki Bean granules for a brighter and even complexion.


It's great for all skin types and it is particularly recommended for those with skin conditions such as acne, blackheads, enlarged pores, dull skin, and other skin irritations.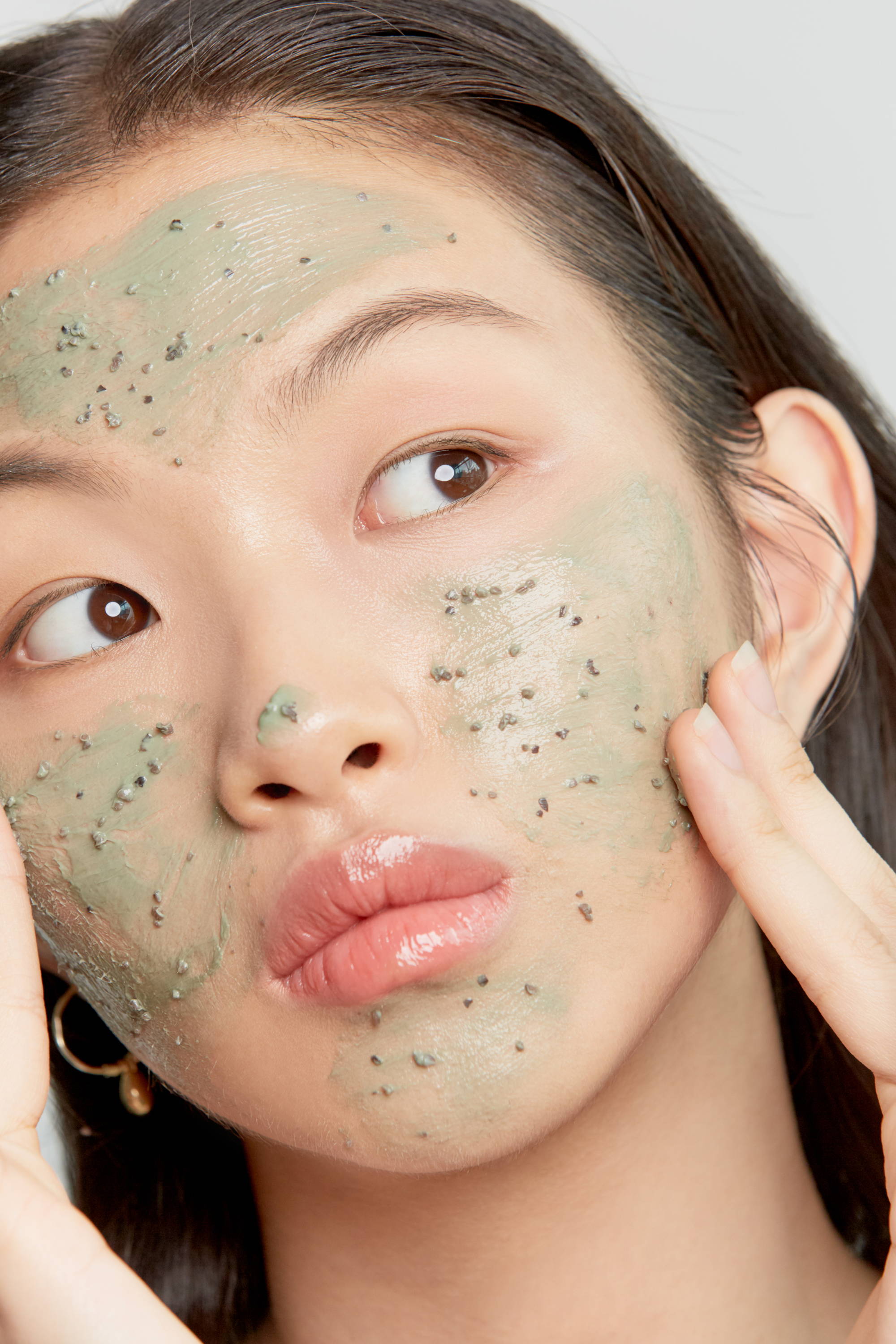 ---
Use the provided spatula to scoop an adequate amount onto a clean, dry face.


Apply an even layer to face, avoiding the immediate eye and mouth area.


Allow to dry for approximately 15 minutes and rinse off with lukewarm water.


Use 2-3 times a week to treat stressed and irritated skin.
When rinsing off the mask, use circular motions with fingertips to allow gentle exfoliation with the Adzuki Bean granules
Comments