"Water Your Skin" with AXIS-Y Using the 7 Skin Method
Have you been craving that fresh-from-the-spa, dewy and glossy post-facial feeling without breaking the bank? A more radiant, youthful, and moisturized complexion doesn't have to come exclusively from a professional. Read on to learn about a transformative K-Beauty DIY method to effectively "water" your thirsty skin from the inside out!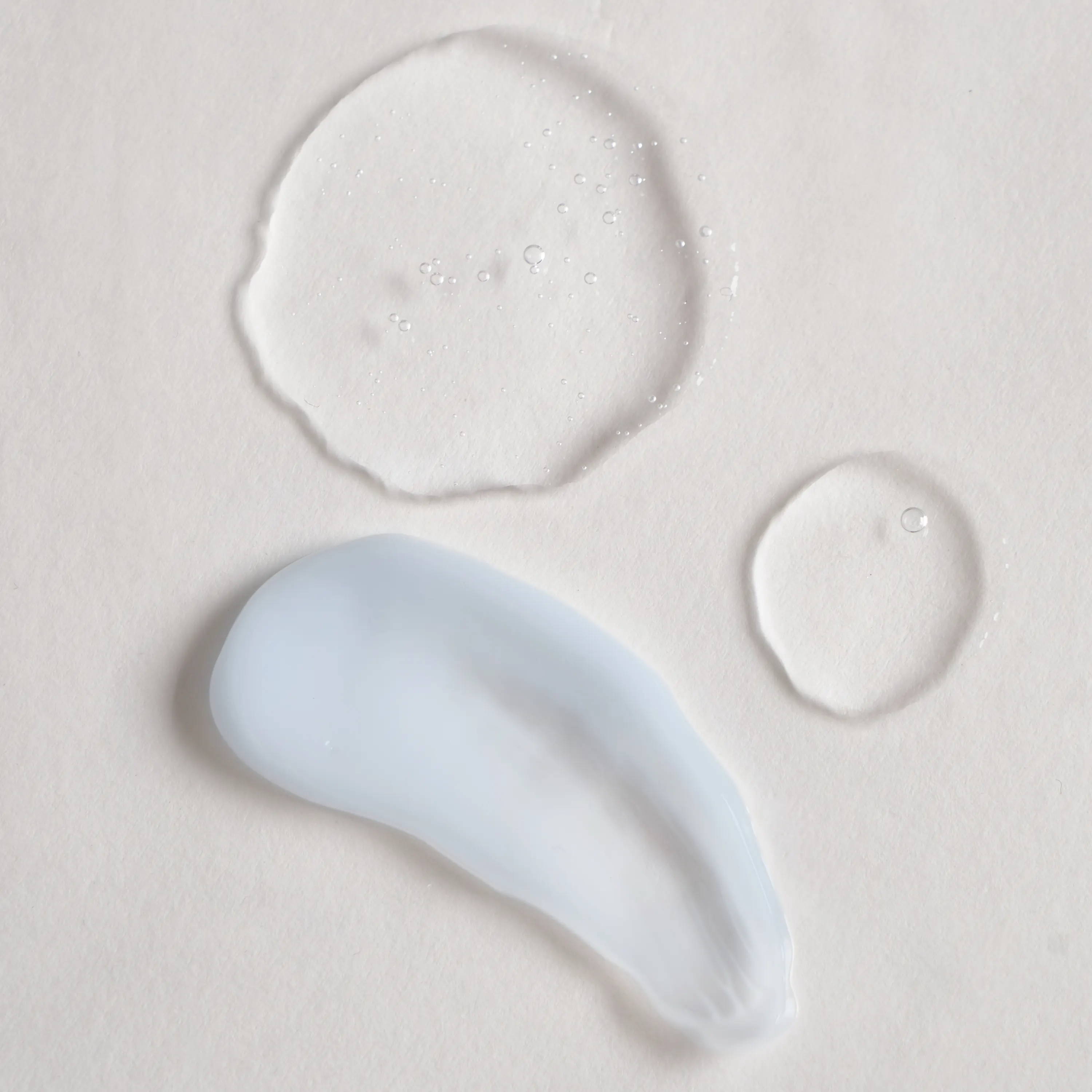 We're not talking about your typical fall or dry skincare routine. This blog will teach you about a tested and proven method to improve and hydrate your dry skin, which is likely to become drier and more dehydrated during the fall and winter months.
So what is it? Introducing: the Korean 7 Skin Method!
This is the most simple and efficient method out there to not only hydrate and moisturize your skin but also leave it illuminated, glowy and plump.
What is the 7 Skin Method?

South Korea and K-Beauty are no strangers to skincare trends and novel application methods promising "glass skin" or producing visibly moisturized and dewy complexions. While other K-Beauty skincare application methods require a multitude of products with varying actives and functions, the 7 Skin Method relies on the efficacy of layering and multiplying a few, effective products multiple times to produce a refreshed and glowing finish.

The 7 Skin Method is a technique that layers lightweight, hydrating products into the skin to achieve a deeper, more effective treatment.
These products should be lightweight or contain ingredients with lower molecular weight to ensure the penetration of the formulas to the deepest layers of the skin. When the products permeate deep into the skin with low molecular weight they allow room for other products to be absorbed into the skin faster as well. As your skin is treated with rich and juicy ingredients that are absorbed throughout the skin layers, your skin barrier becomes stronger and better equipped to resist the wind, the snow, and the cold that the winter season brings.
After trying out this dry or dehydrated skincare routine, you will visibly notice and feel how much more plump and glowing your skin feels! As the gaps between skin cells are filled with hydrating particles, your skin becomes much stronger and more elastic leaving you with a more radiant and youthful appearance.
NOTE: For best results, the products used in this method should be lightweight, non-occlusive (barrier forming) nor oily, with a low molecular weight.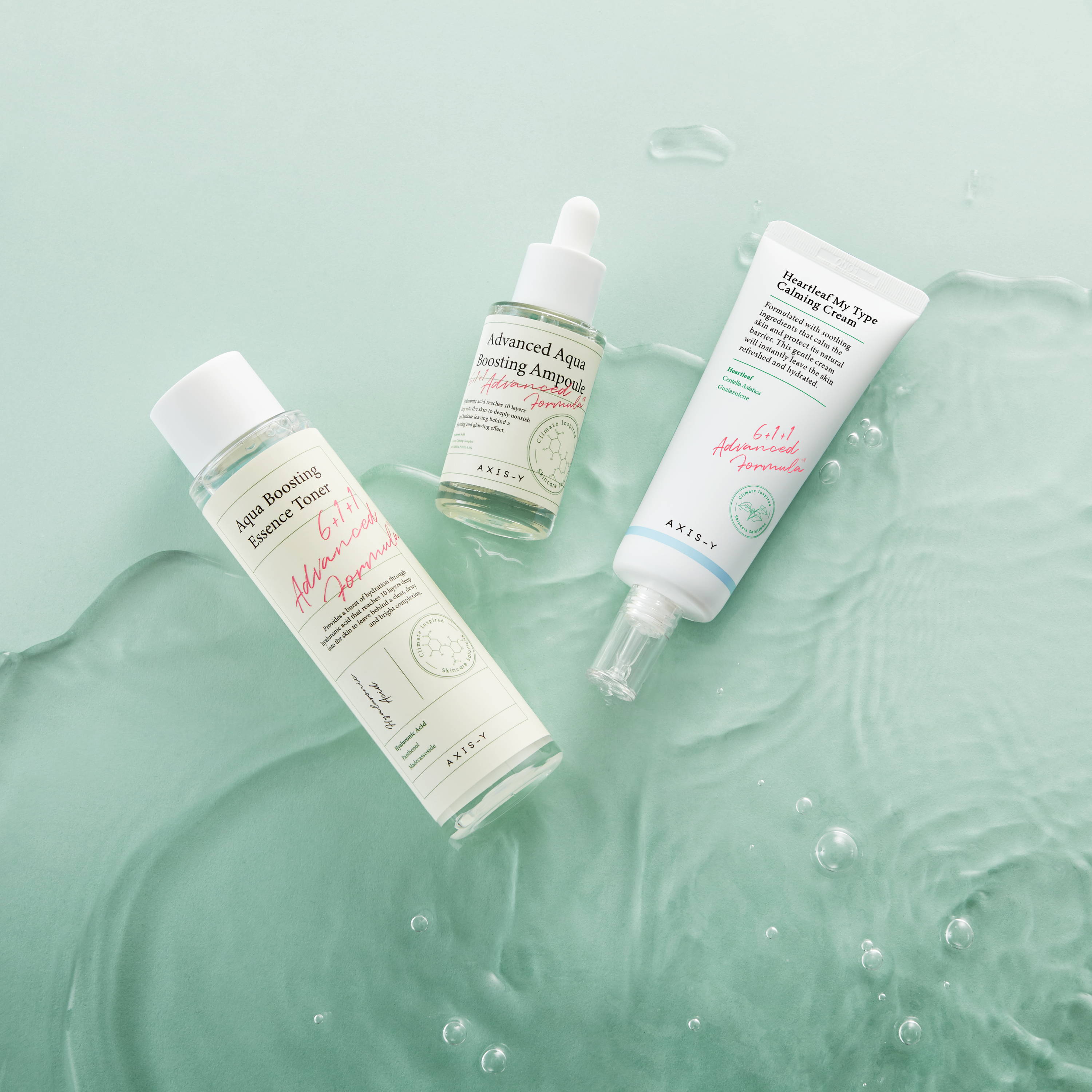 How does the 7 Skin Method work?

To try out the 7 Skin Method you will need a hydrating toner (or essence), a hydrating serum, and a moisturizer to lock all the hydration in.
NOTE: Please DO NOT use a chemical exfoliating product in this method as the goal is deep hydration and not skin resurfacing!

Application Method



Begin by removing any makeup you may have applied and thoroughly cleansing your skin using a gel or foaming cleanser. Next, you will be applying 3 layers of hydrating toner or essence, followed by 2 layers of serum, and lastly 2 layers of moisturizer. Combined, these layered applications result in 7 deeply moisturizing steps, giving the 7 Skin Method its name!

We highly suggest applying these products within 10-15 seconds after completing your cleansing step as the shorter the gap between the applications of the 7 Skin Method routine, the better the penetration of each individual product application.
TIP: Apply each layer in an upward and outward motion, to ensure deep permeation of the ingredients in your skin—and give yourself a relaxing face massage in the process. (Self-care is key!)

"Water Your Skin" with the 7 Skin Method

Don't know where to start? Don't stress!
AXIS-Y has prepared exactly what you need to try the 7 Skin Method for yourself as part of our "Water Your Skin" project!
Dehydrated skin is a source of many different skin concerns such as wrinkles, dryness, pigmentation, and even acne. As a climate-inspired skincare brand we know how distinguishing dry skin from dehydrated skin is difficult for our community. That is why we developed a set of new products with the goal of hydrating—"Watering"—your skin with ingredients that are light yet rich in antioxidants.
AXIS-Y's new Aqua Boosting Essence Toner and Advanced Aqua Boosting Ampoule were formulated with the key technology, Oligo-Hyaluronic Acid, that reduces the molecular weight of hyaluronic acid by up to 10kDA. The presence of this size of hyaluronic acid molecules in a product allows it to be absorbed deeply throughout the layers of the skin where it triggers stem cell activation with long-lasting effects.
By reducing and varying the molecular weights of the hyaluronic acid molecules, this allows them to settle within the skin layers at differing levels, providing thorough and deep hydration. Check out the graph below for a visualization of this process.
NOTE: 10kDA= 1.42 nm (radius) = 1.42 × 10-7cm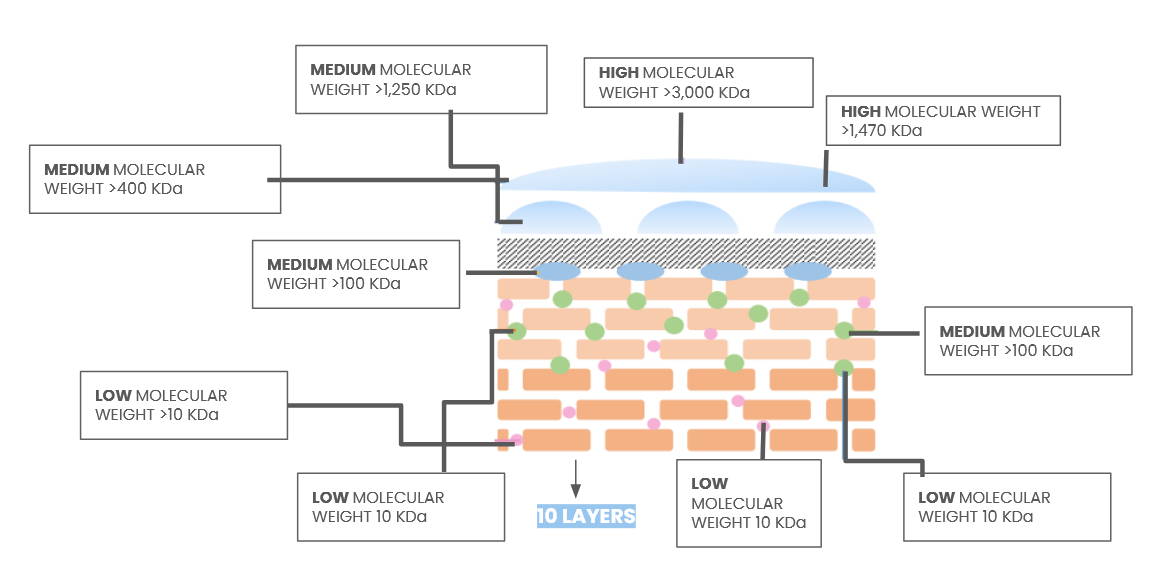 ---
---
Grab the collection for yourself or someone you love!
---
Join our community on Instagram: