My AXIS-Y Self Care Set
Make your skincare a special occasion - that is what we at AXIS-Y believe in. Skincare is not just a daily boring routine that you are forced to do. To some, skincare is a form of meditation and a form of self care. But what exactly is self care?
The words "Self" and "Care" (as the name suggests) is any necessary human regulatory function that is under individual control, deliberate and self-initiated.
Self Care: c
are for oneself
noun.
The practice of taking action to preserve or improve one's own health.
---
The past year has not been easy at all. We experience all types of different problems but our body and skin cannot decipher the difference. All that our body and skin asks is for Care. During lockdown, many people have been far away from family, or have been in isolation, with no attention and only virtual love, but do you know how just one hug can increase the happiness hormones in your body?
And we all know how skin and hormones work together. Whatever your thoughts (brain) go through shows off on your body and your skin. That is why showing some love and care for your lovely body and mind is crucial.
At AXIS-Y, we put body and mind harmony above anything else. That is why we decided to prepare a personalized gift for you that will make your skincare a special occasion. We gathered just what you need for inner and outer glow in one complete collection -

My AXIS-Y Self Care Set

.
We know that for some, skincare can be a very draining and miserable routine, but it's all about how you view it. If you see it as an obligation, of course you will not look forward to it or enjoy the experience. But if you see it as love and appreciation for your own body and self, you will probably start to notice the positive mental effects as it is always about your mindset.
For the upcoming holidays, we wanted to surprise you with a set that will make you and your skin happy that will hopefully help you to train self care as one of your new habits.
---
Let's break down what My AXIS-Y Self Care Set has for you
From the words of our CEO, My AXIS-Y Self Care Set is:
The blend of AXIS-Y signature mint and pink gives you calming and soft vibes. This color choice helps you to relax, working as a sort of color therapy. Skincare is not only about the product's benefits. As a form of self care, it includes the experience itself from the packaging, colors, scents, and texture.
My AXIS-Y Self Care Set, as the name suggests, was created specifically for it's owner, you. We all love personalized gifts and products, especially those that were gifted to us from our loved ones.
Our 611 skincare line in just one set, or can we say in your pockets? What can be better than the whole skincare routine from your favorite brand that fit in the palm of your hand?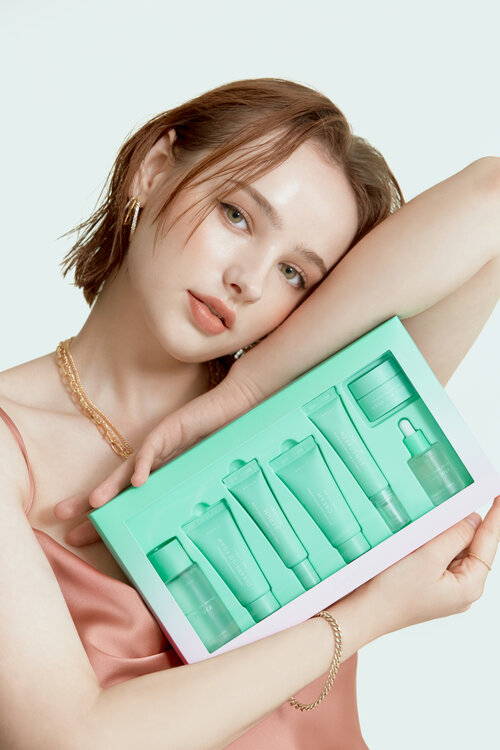 Your complete skincare routine starts with a skin pH balancing cleanser to relieving, but protecting sunscreen - making the total of 7 value sized minis a perfect self care ritual.
---
Here is what will be waiting for you when you get your My AXIS-Y Self Care Set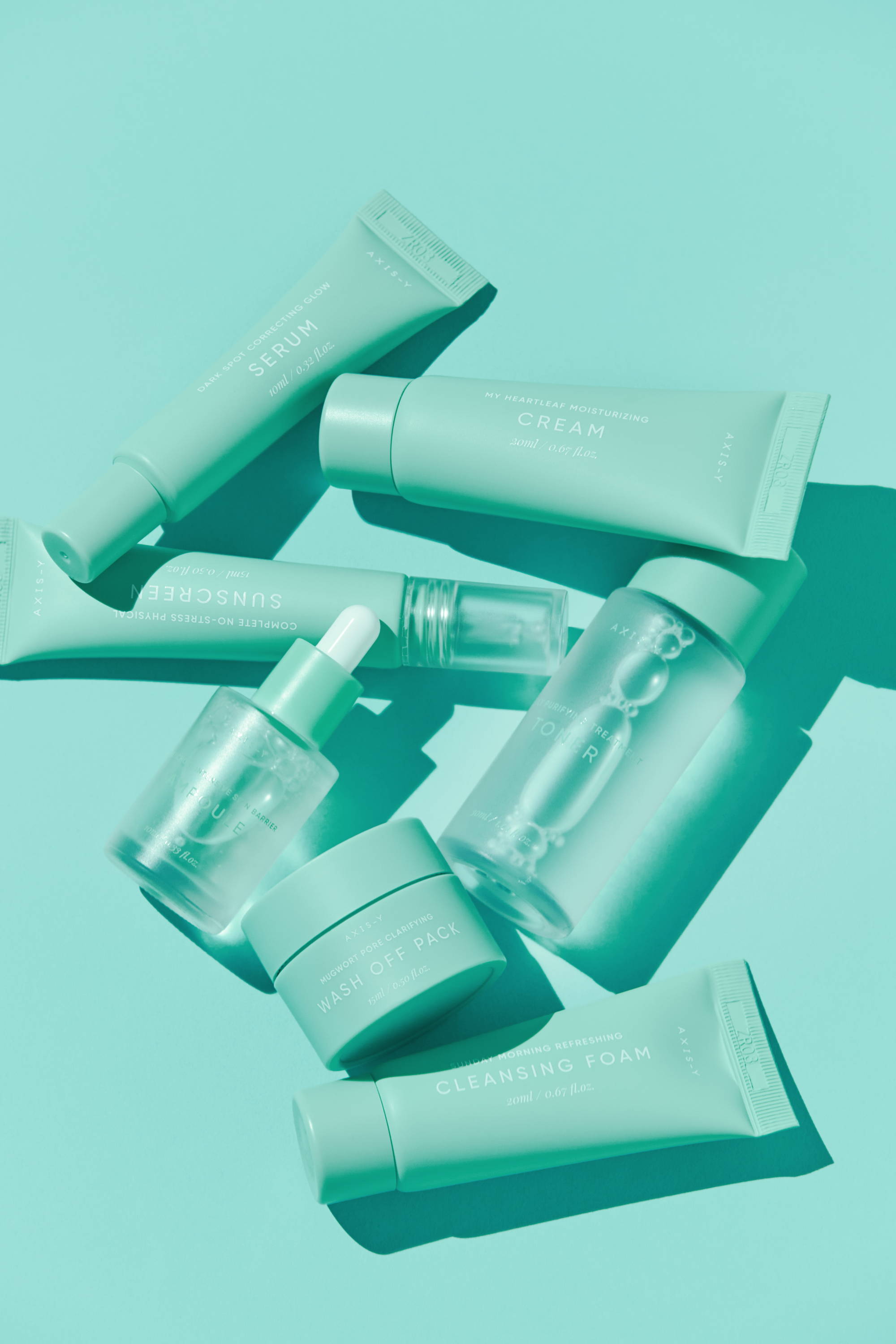 7 is the perfect number for a complete self care skincare routine. 
My Heartleaf Moisturizing Cream, 20ml
---
Guide on My AXIS-Y Self Care Set
Set your calendar to: My selfcare time with
AXIS-Y



Set the time to 40 min



Set up your room with music and some aroma candles that you enjoy



Start your skincare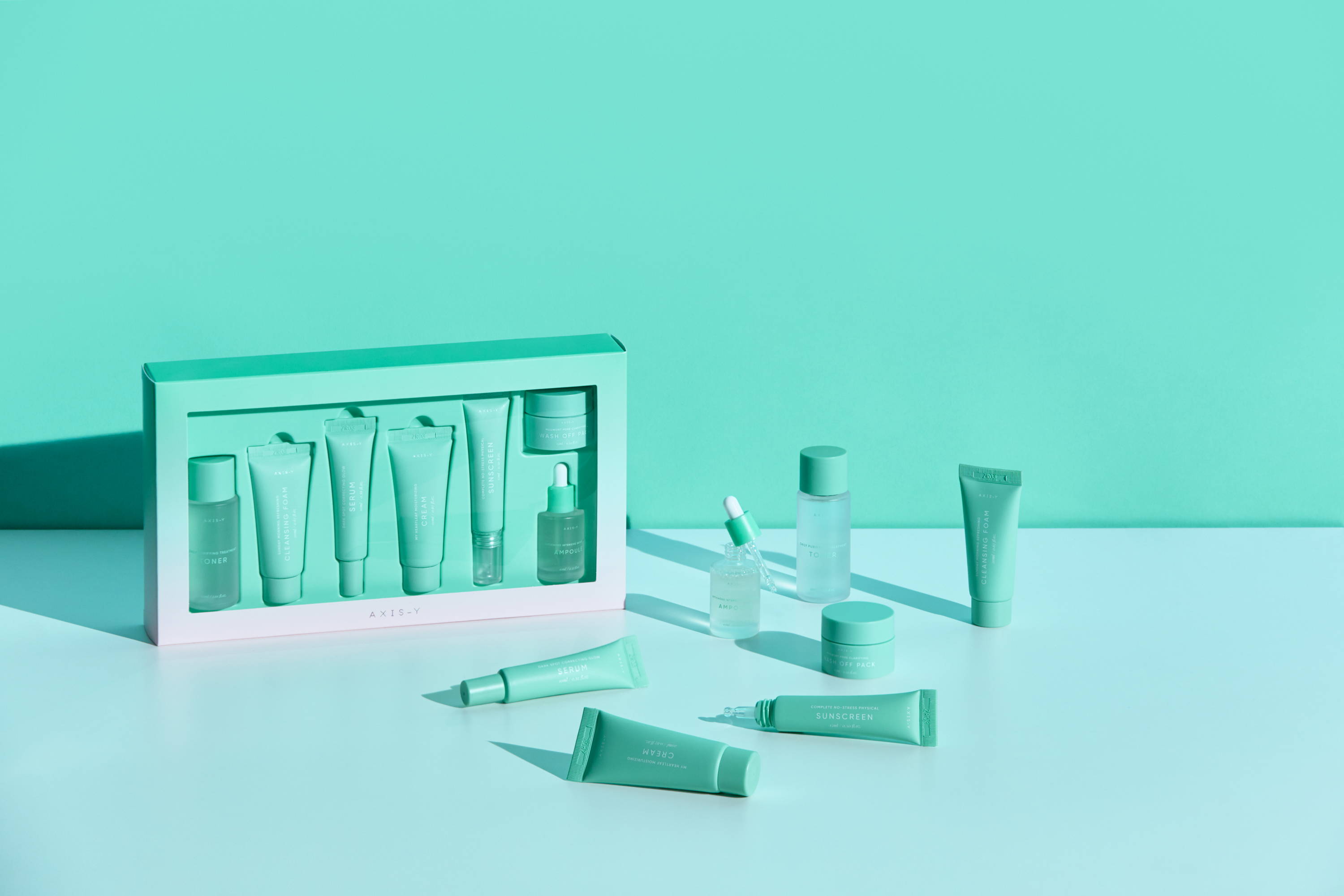 ---
Cleanse your skin with Sunday Morning Refreshing Cleansing Foam. Make sure to use circular motions to foam it up on your face. This duration is perfect for one amazing song. Choose a song that helps you to relax or boosts your energy up.
Next is Mugwort Pore Clarifying Wash Off Pack. This time counts for both application, relaxation, and washing off, so make sure to prep what you will need in these 20 min to fully enjoy the experience.
Time to lock down and save all the juiciness from the last steps with My Heartleaf Moisturizing Cream. Remember to use circular motions to massage it gently into the skin.